Ashton Kutcher DMV Lawsuit: Ashton Kutcher Sues -- The DMV Sabotaged My Reality Show
Ashton Kutcher Sues
The DMV Sabotaged
My Reality Show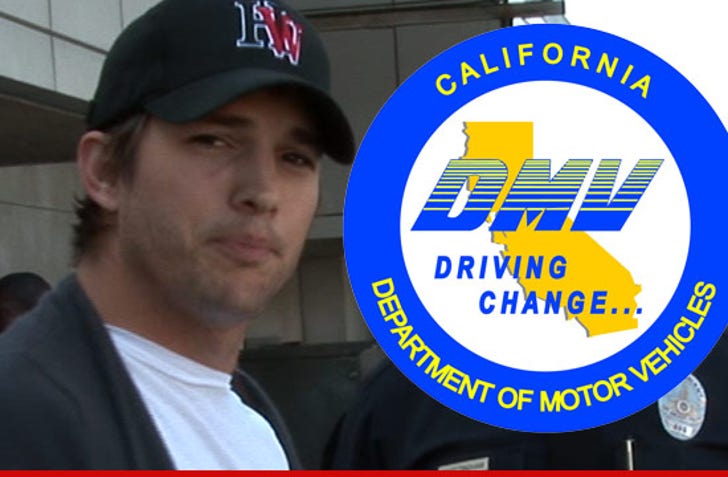 Breaking News
Ashton Kutcher is trying to squeeze blood from a stone ... 'cause his production company is suing the broke-ass State of California for $1.4 mil ... after the DMV allegedly backed out of a reality show deal.
In the lawsuit, obtained by TMZ, Kutcher's Katalyst Media -- which produced "Punk'd" and "Beauty and the Geek" -- claims it inked a deal with the CA DMV back in 2010 to participate in a reality show that would "capture the variously humorous, emotional, dramatic, moving, humanizing and entertaining situations that arise on a daily basis" at the DMV.
In fact, Katalyst claims it hammered out a "formal written agreement" with the DMV to shoot footage in the summer and fall of 2011. The deal called for 4 initial episodes with an option of 6 more.
Katalyst claims it spent hundreds of thousands of dollars gearing up for the show -- only to get a 5-sentence letter from a DMV honcho 6 weeks later ... trying to back out of the deal.
According to the suit, the DMV honcho said the project wouldn't be in the DMV's "best interests."
Obviously, Katalyst is pissed -- and wants at least $1.44 million to make things right.
Beef with the DMV? Get in line ...