Flo Jo's Daughter Headed to Olympic Trials ... to Sing
Flo Jo's Daughter
Headed to Olympic Trials
... to Sing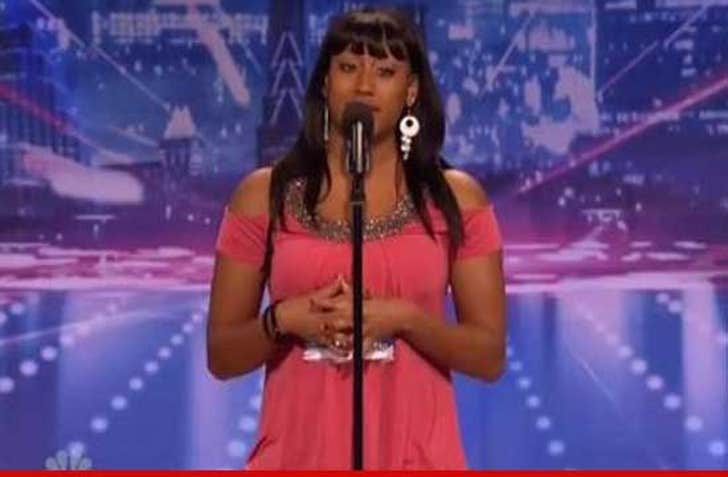 EXCLUSIVE
Florence Griffith-Joyner's daughter is following in her mother's famous Olympic footsteps ... heading to the U.S. Track and Field trials later this month ... but the only thing she'll be running is her mouth.
Mary Joyner -- a 21-year-old aspiring singer -- recently competed on "America's Got Talent" ... and impressed some of the honchos who run the Team USA Olympic Track and Field Team.
In fact, a rep for the org. tells TMZ ... they were so blown away by her performance, they extended her an offer to sing the national anthem at the U.S Track and Field trials in Eugene, Oregon later this month.
The rep says, "It's great to see that Mary is achieving her goals and dreams just as her mother did."
In case you didn't know ... Mary's mother -- who passed away in 1998 -- won 3 Olympic gold medals in the 1988 Seoul games and was considered the fastest woman on the planet ... she holds the world record for both the 100 m and 200 m sprints.
Mary might strike gold herself ... she got 3 yes votes on "AGT," and will advance to the next round (below).