Savannah Guthrie Officially Co-Anchor on 'Today' -- Matt Lauer Gets Anchor Wood
Savannah Guthrie
Officially Co-Anchor,
Lauer Gets Anchor Wood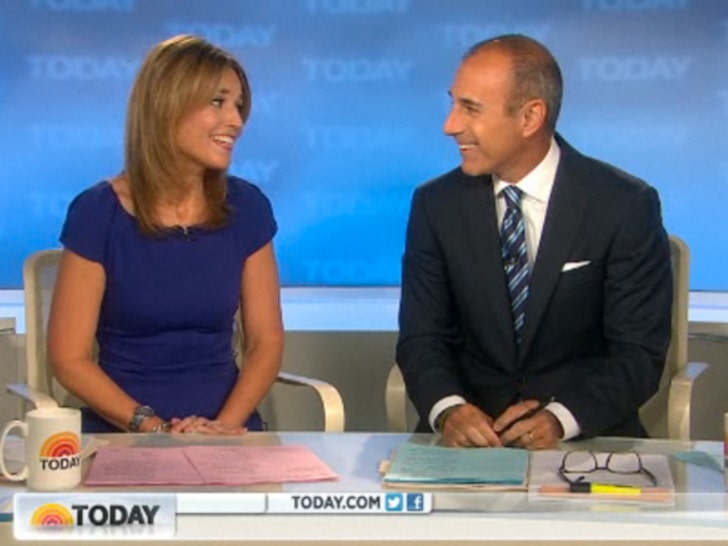 Call it morning (show) wood ... but Matt Lauer was SOOOO excited about introducing Savannah Guthrie as his new "Today" show co-anchor ... he could barely sit still.
With a giant "Thank god Ann Curry's finally gone" smile on his face ... Lauer said he was "pleased to be sharing this new day" with Guthrie ... noting, "We're all very happy" about the change.
Guthrie said it's "an honor" to be sitting next to Lauer.