TMZ Live: Charlie Sheen ... Here Comes the 'Idol' Judge?
TMZ Live
Charlie Sheen ... Here
Comes the 'Idol' Judge?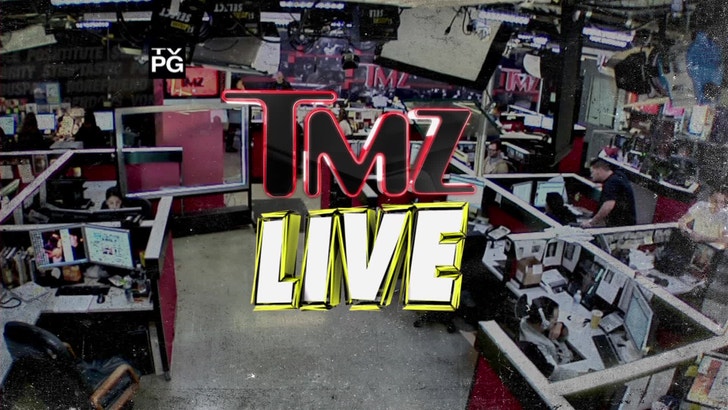 (0:00) Charlie Sheen would love to be a judge on "American Idol" -- if they'll meet his list of demands ... which aren't nearly as crazy as they seem. Plus, Charlie made an awesome speech at Slash's Hollywood Walk of Fame presentation ... bashing Axl Rose in the process.
(6:34) Daniel Tosh catches fire for directing a rape joke at a woman at one of his shows -- since he's a comedian ... did he really have to apologize?
(10:30) "Iron Chef" Cat Cora gets busted for DUI after allegedly bumping another car -- and the people she accidentally bumped video taped her drunken rant at them.
(15:40) Britney Spears walks off the set of "X Factor" after a contestant butchers her song -- is it all just a setup or was she really pissed off?
(20:20) Travis Barker is still so afraid of flying after his .
(24:00) Vera Wang separates from her husband -- are her millions in jeopardy?
(31:00) Sophia Vergara -- engaged or not engaged?
(33:30) Dan and Lauran Dotson from "Storage Wars" call in -- they tell us how some hackers nearly took them for everything they had ... if not for one huge mistake.
(36:00) Steve Nash crushes his fans in Phoenix by joining the Lakers -- but he's still no LeBron James.
(39:00) USA's new Olympic uniforms are ... well ... they involve berets if that tells you anything.
(38:00) Peyton Manning just locked down a sick mansion in Denver -- and we have photos of it.
(40:10) We take your calls ... plus the best video you'll see all days ... Charles injuring himself right before TMZ Live! Classic.