Paul Ryan's Black Ex-Girlfriend Deneeta Pope -- I'm a Democrat ... But I'm STILL a Ryan Fan
Paul Ryan's Black Ex
I'm a Democrat ...
But I'm STILL a Ryan Fan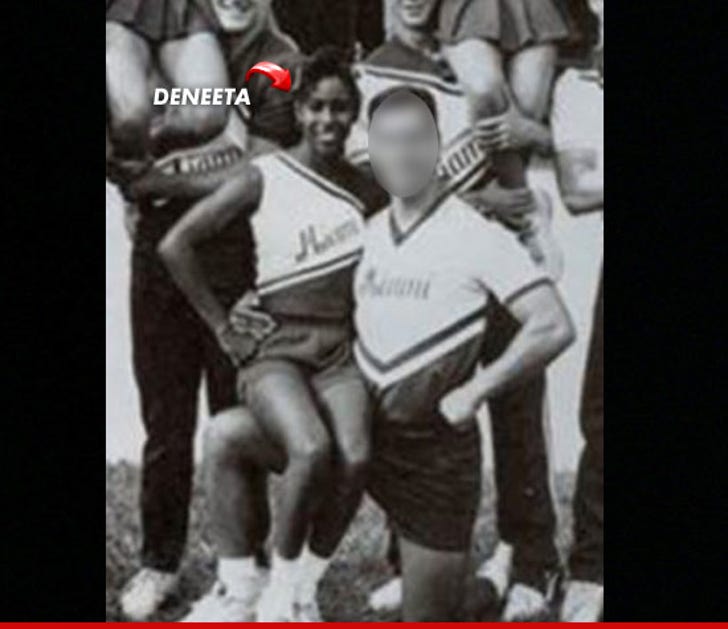 Breaking News
Paul Ryan's college sweetheart -- who happens to be black -- says she's a full-fledged Barack Obama supporter ... but she still can't help but cheer for the GOP's Vice Presidential candidate.
In case you didn't know ... Ryan has claimed he experienced racism because his sister-in-law is black ... and his own college girlfriend was black too.
Now, Ryan's 40-year-old college gf is speaking out -- her name's Deneeta Pope, and she tells the Daily Mail, "I am indeed a Democrat. That's no secret. But although I have a different political association to Paul, I support him and wish him continued success."
As for the racism Ryan talked about -- Pope says she never saw it ... but adds, "Paul is a very nice guy, a kind guy and a family guy."
And if that's not enough to show he's still on great terms with his ex -- Pope says Ryan and his wife even attended Pope's wedding in May.
Well, at least we know Ryan's good at break-ups.
Oh yeah ... and Deneeta's really hot -- check out this video she did for her local bar method studio in Chicago.