Rihanna -- Kisses and Hugs Chris Brown at MTV VMAs
Rihanna
Kisses and Hugs
Chris Brown at MTV VMAs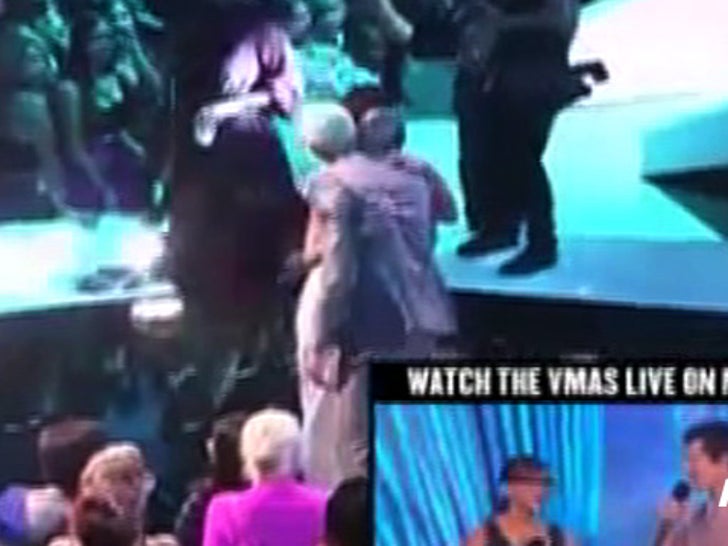 The biggest moment at the MTV VMAs wasn't aired on TV ... it was captured on a live Internet feed ... when Rihanna approached Chris Brown on her way to her seat and gave him a HUG AND A KISS.
It all happened live on MTV's "VIP Seating Cam" -- Rihanna made a beeline for Brown before the show ... and when she got close, Brown stood up and then Rihanna kissed him on the cheek.
The two then hugged each other ... and when it was over, Rihanna walked back to her seat.
It's the first time we've seen the two actually touching each other since the infamous beating incident back in 2009 ... the night before the Grammys.
Recently, Rihanna has been opening up about her feelings for Brown ... telling Oprah she still cares about him ... calling him "the love of my life."