Julianne Moore -- Victim in Jewelry Heist? You Betcha!
Julianne Moore
Victim in Jewelry Heist?
You Betcha!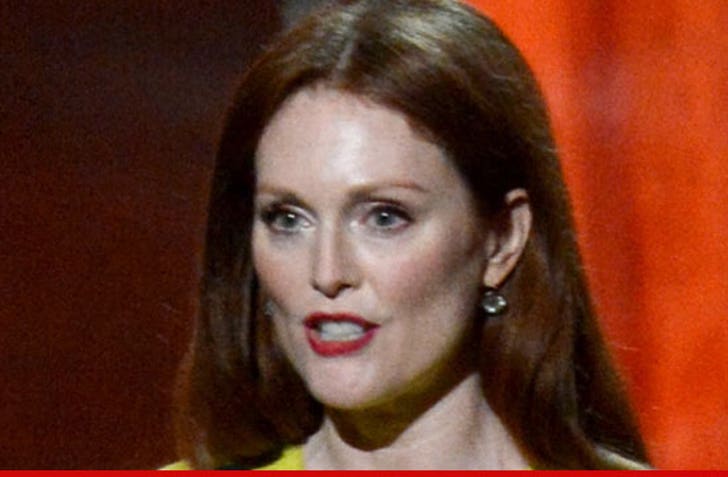 Breaking News
Julianne Moore -- the actress who played Sarah Palin in the HBO movie "Game Change" -- got straight jacked by a scumbag jewelry thief who pilfered more than $127k worth of stuff from her NYC pad.
Moore filed a report with police, claiming 10 pieces of high-end jewelry were stolen from her West Village apartment over the summer ... including a $33k Cartier diamond bracelet.
According to the New York Post, Moore was out of town working on a movie at the time of the heist ... and the apartment was under construction ... with roughly 15 to 25 people working in the place.
So far, no arrests have been made.