Terrell Owens HANDLED By Little Person ... In Pick-Up Basketball
Terrell Owens
HANDLED By Little Person
... In Pick-Up Basketball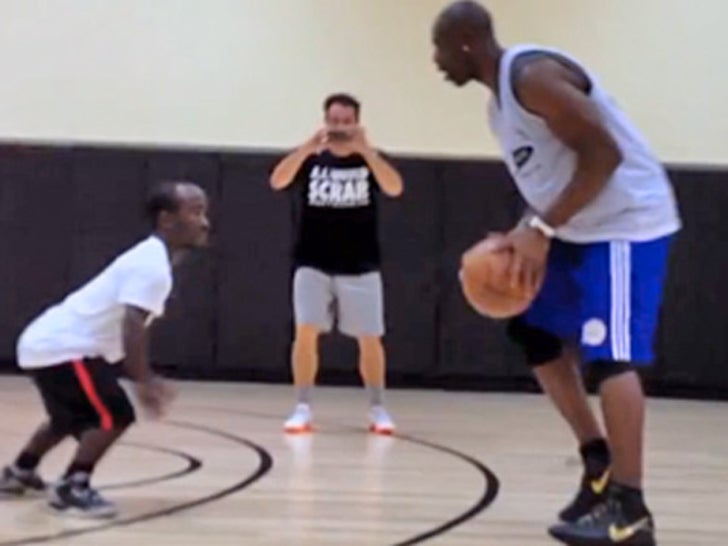 Terrell Owens ... former NFL star ... stands 6'3" ... weighs 224lbs ... was challenged to a 1-on-1 pickup basketball game by a man 22 INCHES smaller ... and LOST!
The epic match-up went down in L.A. recently ... a little person named Mani Love -- who stands 4'5" tall and plays for the Venice Bball League -- saw T.O. in the gym and dared him to meet him on the court.
And considering T.O. has no NFL practice to go to ... he accepted.
The video is pretty great ... T.O. starts off strong and nails a slew of three-pointers, but Mani isn't fazed by his skills -- and continues to hit lay-ups like it's his job.
But one person who was at the game tells us ... Mani pulled off the upset victory with a tie-breaking shot from waayyyyyy downtown ... ending the game 15-14.
After the game, T.O. couldn't have been more gracious in his defeat ... saying, "I loved it. He had me grasping for air a couple of times."
He added, "Don't believe the height ... little man got game."