Ariel Winter's Sister Hit the Skids in the Money Dept.
Ariel Winter
Sister Hit the Skids
In the Money Dept.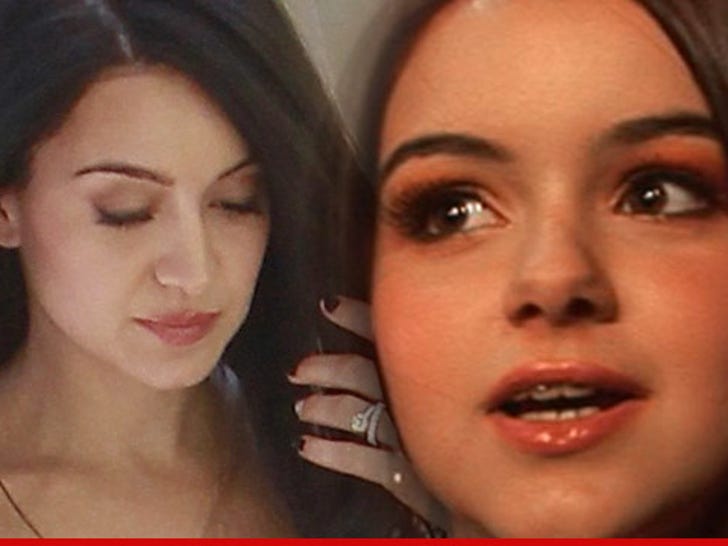 Ariel Winter's sister -- who has a good shot at becoming the permanent guardian -- has had a storied history of financial problems ... TMZ has learned.
Shanelle Gray filed for full-blown bankruptcy back in 2000, with assets totaling a measly $385 and debts totaling $42,561.89. At the time of the filing, Shanelle declared a grand total of $10 cash and $75 in her checking account. As for her other worldly possessions, she listed a bed, dresses, an alarm clock and a radio, and that's it.
Fast forward to last month, when Ariel's mom, Chrystal Workman, argued in court Shanelle was an unfit guardian because she allegedly has a motive to get her hands on Ariel's money. When the court appointed Shanelle temporary guardian, however, she specifically did NOT ask for control of or access to Ariel's finances.
As for what Shanelle's doing these days ... she owns an actor's studio in L.A. It's unclear how well she's doing, but it's safe to say she's not raking in the $75k per week Ariel makes on "Modern Family."
Meanwhile, Ariel's mother Chrystal left court today feeling desperate in the wake of a blistering report by the L.A. County Department of Children and Family Services -- which found Chrystal had emotionally abused her daughter.
Chrystal -- whom the DCFS has recommended be permanently stripped of custody -- told us, "I just want to see my daughter. I love her very much." '
Ariel's dad Glenn Workman -- who has volunteered to take custody of Ariel instead of her older sister -- was also in court today, but he wasn't too talkative on the way out.