Jodie Foster Speech: Kinda Comes Out at The Golden Globes
Jodie Foster
Kinda Comes Out
at The Golden Globes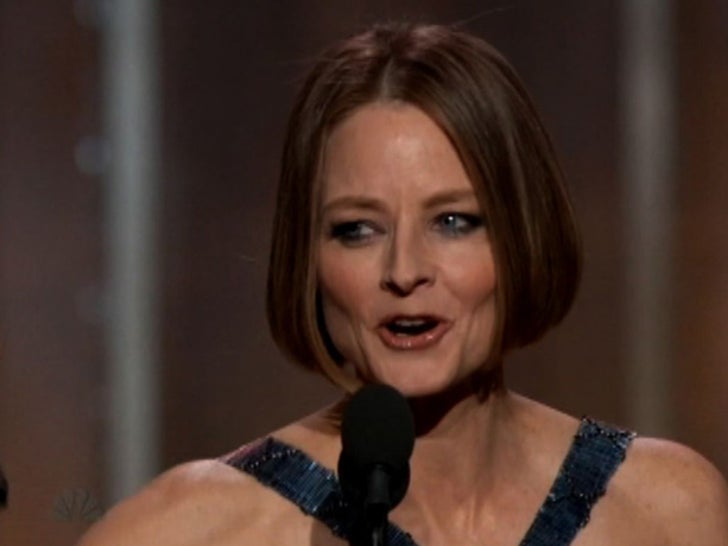 Jodie Foster said it wasn't a "coming out" speech, but after receiving the Cecil B. DeMille Award for lifetime achievement at the Golden Globes ... the legendary actress sort of did just that.
In a bizarre, rambling and aggressive speech, Foster told the crowd she was single (*wink, wink) and talked about trying to live a private life ... one which has never involved having her own reality show ... or talking about her sexual orientation.
Then, Jodie kinda sorta did an about-face, saying she did her "coming out 1,000 years ago" and went on to thank her ex-partner and co-parent, Cydney Bernard.
It's a speech that really just defies explanation, so just watch the video and piece it together for yourself.
By the way ... best line of the night was the last, when Amy Poehler, with Tina Fey by her side, ended the show by saying, "Thank you very much. We're going home with Jodie Foster."