Ronaiah Tuiasosopo -- Peforms 'Lennay Kekua' Voice on 'Dr. Phil'
Ronaiah Tuiasosopo
Performs 'Lennay' Voice
On 'Dr. Phil'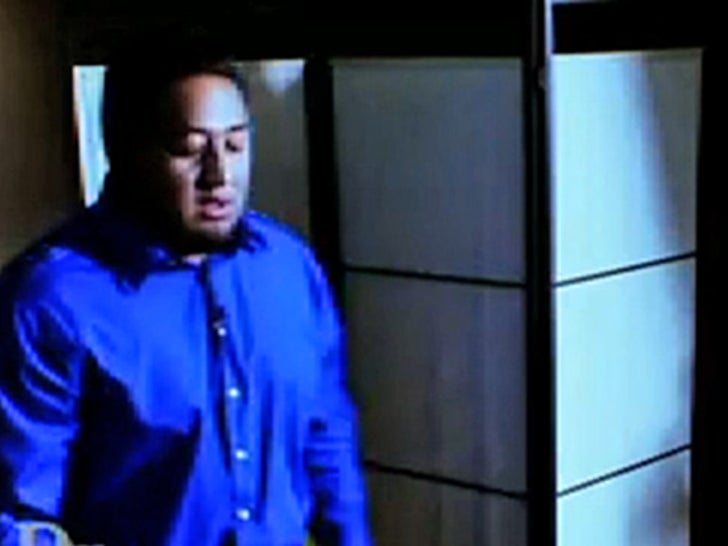 Ronaiah Tuiasosopo performed his "Lennay Kekua" voice for Dr. Phil ... re-performing the same voicemails he left for Manti Te'o ... but from behind a curtain.
Dr. Phil gave Ronaiah the curtain because Tuiasosopo said he felt uncomfortable doing it in public ... and the curtain gave him a false sense of privacy he needed to get back into character.
During the episode that airs today, Tuiasosopo not only read the voicemails ... but also called a producer for the show on the phone ... simulating the same conditions of the original voicemails he left Te'o.
Experts for the show concluded the voices were a match.
Tuiasosopo also revealed he was molested as a child ... and says he concocted the online hoax as a way to escape from his real life.
You gotta hear all the calls. They air on "Dr. Phil" Friday.