Ronaiah Tuiasosopo Gives Tearful Apology ... 'I Hurt Everyday'
Ronaiah Tuiasosopo
Gives Tearful Apology
'I Hurt Everyday'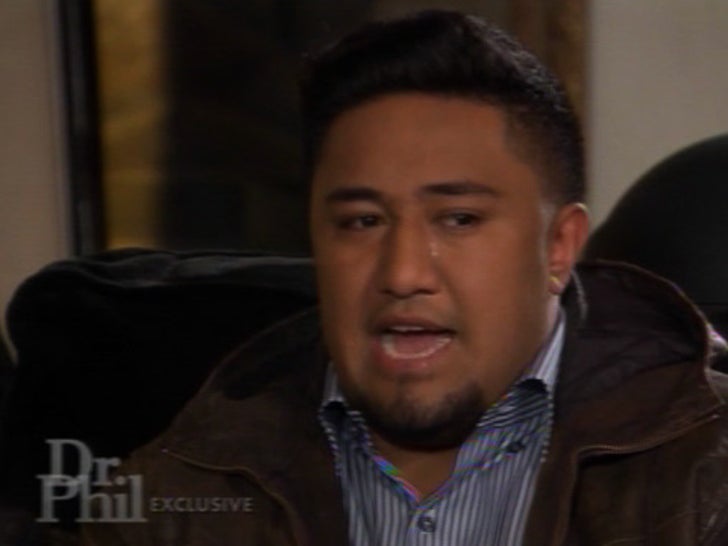 Ronaiah Tuiasosopo broke down crying to Dr. Phil as he tried to apologize for the Manti Te'o girlfriend hoax ... saying he "hurts every day" for the decisions he's made.
Tuiasosopo expressed his regret for the entire ordeal, telling Dr. Phil, "I can't express how sorry I am towards Manti and his family and everyone affected by this."
As for why he came on the show, Tuiasosopo said, "I came here to own up to my involvement in what I've done. I am not seeking everyone's forgiveness ... I stand with courage to say I'm very sorry."