Adam Carolla Lawsuit -- SUED By Childhood Friend For Publishing Old Pics
Adam Carolla
SUED By Childhood Friend
For Publishing Old Pics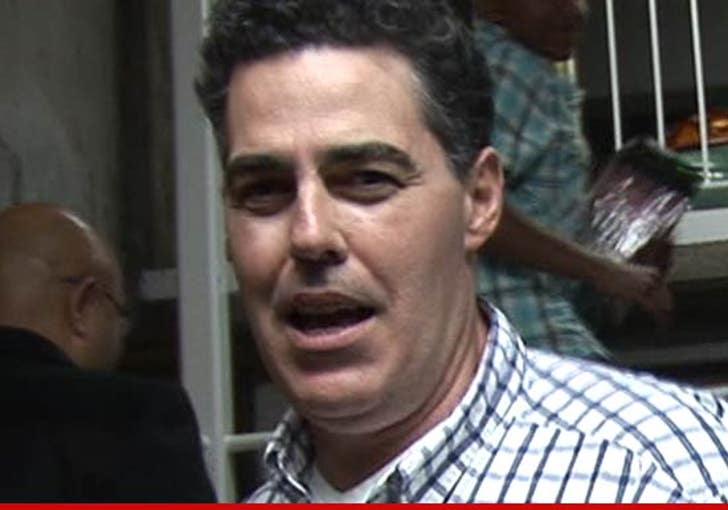 Breaking News
The BITTER personal feud between Adam Carolla and a childhood friend just got pettier ... Donny Misraje is suing Carolla, saying the podcasting king published 2 old photos in his book without permission ... according to docs obtained by TMZ.
The pics are crappy point-and-shoot stuff ... one shows a group of friends from '85, and the other is a snapshot of the comedian in '84. Both appeared in Carolla's "Not Taco Bell Material," released last June.
Misraje claims he was a big part of Carolla's growing media empire in the beginning ... they'd been besties for 30 YEARS ... but he got the boot in September 2011 when Carolla brought in business managers who clashed with Misraje. He sued Carolla in January for breach of contract ... that lawsuit is still pending.
Misraje says he took the photos and therefore owns the copyrights, so he's entitled to unspecified damages. But the real knife-twister -- he wants the court to force Carolla to recall all unsold copies of the book and turn them over "for destruction" ... this according to the federal lawsuit filed last week in California.
We reached out to Carolla for comment -- so far, no word back.