Pres. George H.W. Bush -- Wedding Gift For Same-Sex Couple ... Now You Don't Have To Eat Out
Pres. Bush's Wedding Gift
For Same-Sex Couple
You Don't Have To Eat Out!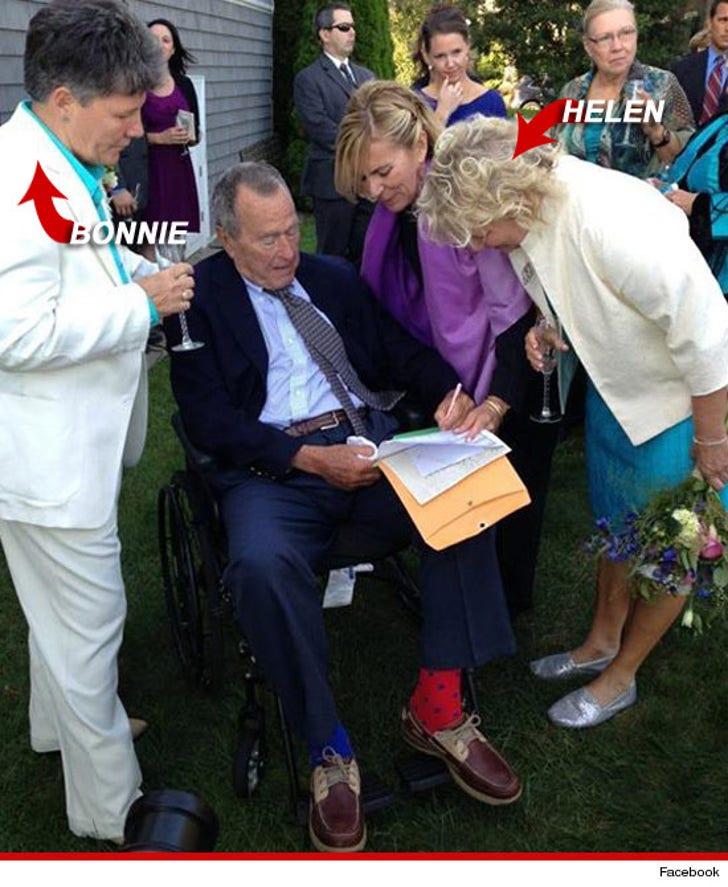 EXCLUSIVE
Ex-President George H.W. Bush wasn't just an official witness for a same-sex couple marriage -- he also gave them a perfect gift... from Target -- TMZ has learned.
The Bushes were guests last weekend at the marriage ceremony of Bonnie Clement and Helen Thorgalsen -- old friends of theirs from Maine -- and the ex-prez made headlines for signing their marriage license as a witness.
One of the blushing brides, Helen, revealed George and Barbara Bush's wedding gift ... FEED bake ware! Which is awesome because the FEED line was founded by G & B's granddaughter, Lauren, and profits go to help needy families.
Helen's thrilled with the gift of Bush.