Aaron Hernandez -- Someone Stole My Jail ID Badge!
Aaron Hernandez
Someone Stole My Jail ID Badge!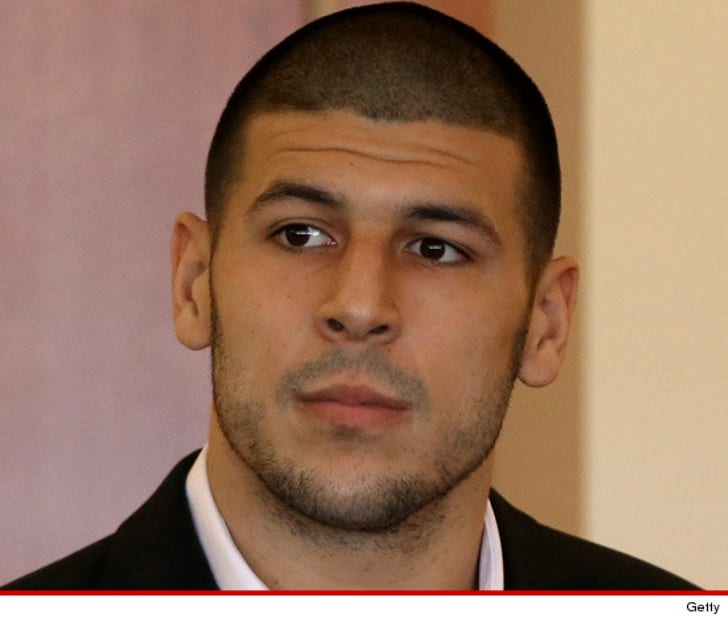 EXCLUSIVE
One of the inmates at the jail which Aaron Hernandez now calls home was busted for trying to steal the ex-NFL star's identity -- for souvenir purposes ... TMZSports has learned.
Here's what we know. Aaron was in the medical wing shortly after his arrest in June. One of the inmates apparently thought it would be fun to swipe Hernandez's medical ID badge as a keepsake.
Problem with inmates ... they tend to get caught. The thief actually got the badge but someone saw him do it and snitched on him. The inmate never made it out of the infirmary.
The thief was disciplined and Hernandez got his badge back.
Happy ending ... except they're still both in jail.