Floyd Mayweather -- Tempting Lindsay Lohan ... at Booze-Filled Halloween Party
Floyd Mayweather
Tempting Lindsay Lohan
At Booze-Filled Halloween Party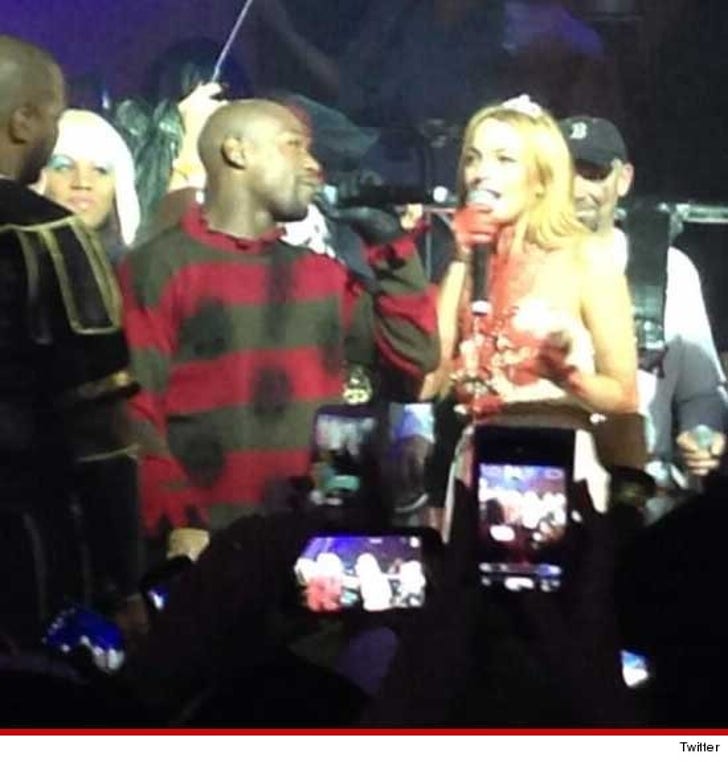 Exclusive Details
Floyd Mayweather challenged Lindsay Lohan to the ultimate fight last night -- he brought the recovering alcoholic into his booze-filled VIP booth during a raging Halloween party ... where she battled to resist temptation.
Floyd and Lohan hosted the Oct. 31 costume bash at the Foxwoods Resort and Casino in Connecticut. Floyd dressed up as Freddy Krueger and Lindsay dressed up as a bloody Carrie from "The Rage."
Sources at the party tell us ... Floyd and Lindsay got along like two old friends -- with Floyd inviting her into his private VIP booth ... which was stocked with several bottles of champagne.
It's a tough spot for Lindsay -- who LOOOVES to drink -- but has been in and out of rehab because, well, she's got an alcohol problem.
Our sources tell us ... Lindsay was seen drinking out of a cup -- but it's unclear if she was boozing or sipping on something of non-alcoholic variety.
As we previously reported, Lindsay parted ways with her sober coach last month -- and believes she can stay on the wagon by herself. Let's hope she's right ...