NBA Star Larry Sanders -- BOTTLE-BREAKING BAR FIGHT ... Over Splashed Champagne
NBA Star Larry Sanders
BOTTLE-BREAKING BAR FIGHT
Over Splashed Champagne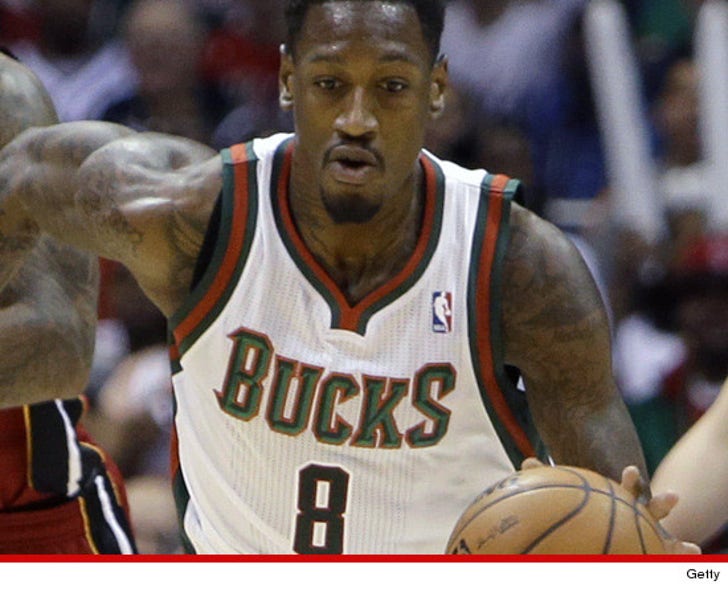 Exclusive Details
Milwaukee Bucks star Larry Sanders got into a bottle-smashing BRAWL inside a Wisconsin bar over the weekend ... simply because someone splashed him with champagne, sources tell TMZ.
Sanders -- who recently signed a $44 million contract with the team -- was at the Apartment 720 nightclub in Milwaukee early Sunday morning when a fight broke out near the VIP room.
Sources who were at the club tell TMZ ... Larry was walking by the VIP room when he got splashed with champagne from a group that was celebrating at a nearby table. We're told Larry was familiar with some of the members of the other group.
We're told Larry confronted the group about the splash ... and things escalated quickly.
Moments later, a fight broke out between Larry (who was alone) and the group (which consisted of roughly 10 people, both male and female).
Sources tell us ... security raced over to the scene immediately -- but in the melee, Sanders grabbed a bottle and attacked another patron with it -- causing a gash in other man's head that required several stitches.
Eventually, security was able to break up the fight. Cops eventually arrived to the club but both parties had already left.
Our sources say it's unclear if Larry had been drinking before the incident -- but tell us he had spent around 45 minutes at the bar before the fight.
Law enforcement sources tell us Sanders is being investigated for battery.
Calls to Sanders have not been returned.