Aaron Hernandez -- WORST BIRTHDAY EVER
Aaron Hernandez
WORST BIRTHDAY EVER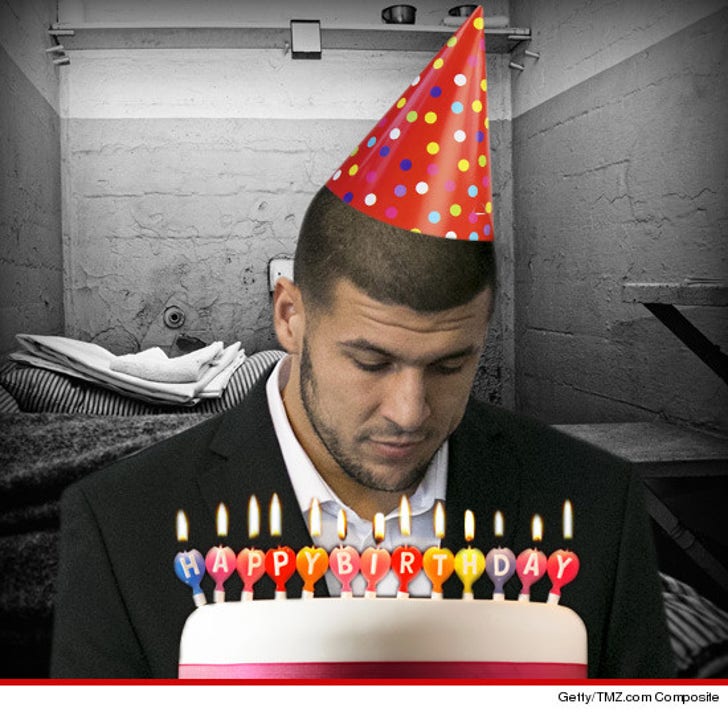 EXCLUSIVE
Accused murderer Aaron Hernandez turned 24 years old yesterday ... but unfortunately for him, it was no happy birthday ... in fact, it was pretty damn depressing, TMZ has learned.
-- No cake.
-- No party.
-- No presents.
In fact, sources at the Bristol County House of Corrections tell us ... there was no acknowledgement of AH's birthday whatsoever.
We're told ... no one in the slammer gets any sort of special treatment and birthdays are no exception.
Perhaps the saddest part of the whole situation -- Aaron's daughter Avielle Janelle turned 1-year-old on November 6 (they're birthday buddies) ... but Aaron didn't get to celebrate with her either.
The lesson here -- don't (allegedly) murder people.