Aaron Hernandez -- Parenting Through the Jail Phone
Aaron Hernandez
Parenting Through the Jail Phone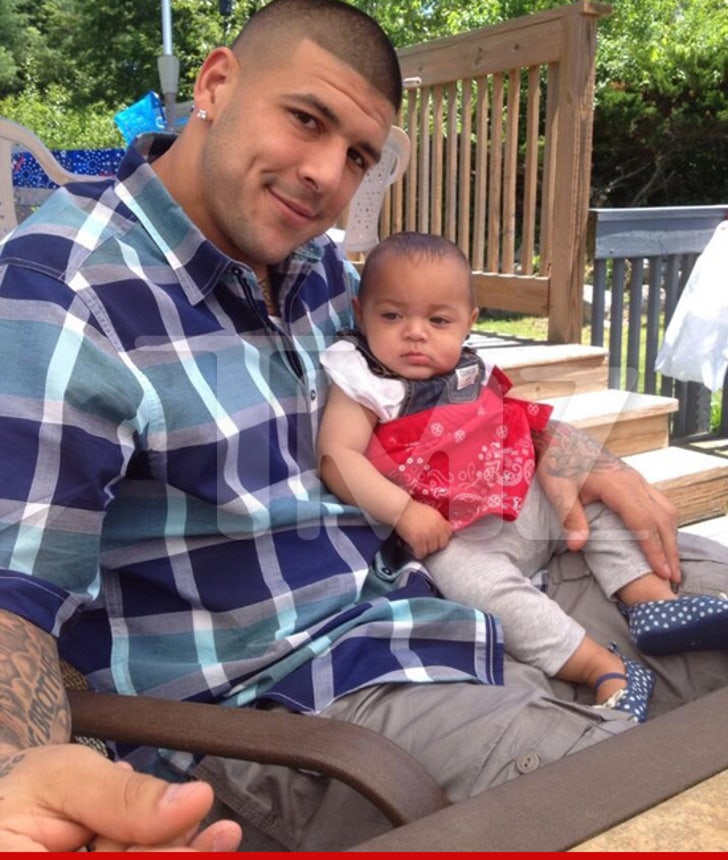 EXCLUSIVE
Aaron Hernandez is desperately trying to maintain a relationship with his 1-year-old daughter during his stint in jail ... and talks to her on the phone almost every day, TMZ Sports has learned.
Hernandez is currently locked up in the Bristol County House of Corrections while facing murder charges in the death of Odin Lloyd -- and he gets one hour of phone privileges per day.
Sources close to the family tell us ... Aaron has a daily routine, in which he spends the hour on the phone with his daughter Avielle Janelle.
Even though she doesn't say much (she's still a baby after all), we're told Aaron was on the line the first time she said the word "daddy" ... which was roughly two months ago.
As we previously reported, Hernandez and his daughter share the same birthday -- November 6 -- and we're told they "talked" on the phone that day so Aaron could wish her a happy b-day.
At least one of 'em got cake that day ...