Anthony Davis -- NCAA Will NOT Investigate Naked Hazing Video
Anthony Davis
NCAA Will NOT Investigate
Naked Hazing Video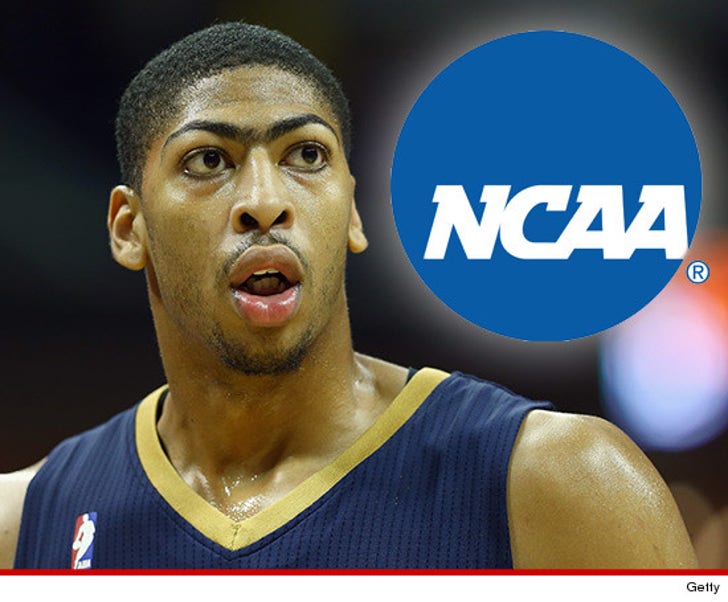 EXCLUSIVE
The naked, ass-slapping hazing footage of Anthony Davis -- shot during his freshman year at Kentucky -- will NOT trigger an NCAA investigation ... a rep for the org. tells TMZ Sports.
The footage surfaced online over the weekend -- showing the #1 overall pick of the 2012 NBA Draft being held down by UK teammates during his one season in college ... while laughing players took turns spanking him. Davis was also laughing in the clip.
But the NCAA will not be taking any sort of action -- not because it wasn't a serious incident -- but because the org. has a policy of NOT investigating hazing.
A rep tells TMZ Sports, "Hazing incidents at member schools are not reportable to the NCAA and therefore are not tracked by the NCAA national office."
The rep adds, "If we receive a complaint about hazing, the NCAA informs the school to address it according to institutional policy."
Translation -- it's UK's problem, not ours.
We reached out to UK for comment -- so far, nothing back.