NFL Star Michael Bennett -- Shamefully Abandons Boxer Pup
NFL Star Michael Bennett
Shamefully Abandons Boxer Pup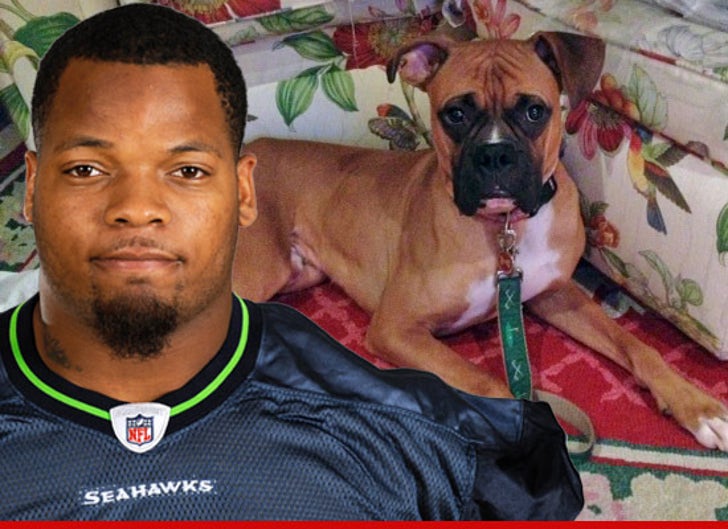 EXCLUSIVE
Seattle Seahawks star Michael Bennett might be the worst NFL puppy owner of all time (well, 2nd worst) ... 'cause he abandoned his 4-month-old boxer at a boarding facility earlier this year and then STIFFED the place on the bill, TMZ Sports has learned.
The drama began back in March, when the former Tampa Bay Bucs defensive lineman signed with the Seahawks and decided to board his dog Koa at the Lucky Dog Boarding Facility in T.B. while he moved to his new city.
But Bennett never came back for little Koa ... and for 4 long, lonely months, the puppy waited in vain at the facility, racking up a $5,000 bill.
We're told Lucky Dog made countless efforts to contact Bennett and his wife ... but they never got a response, and in August, Lucky Dog gave Koa to a boxer rescue organization in Florida. Koa was eventually placed in a new home with a family that actually gives a crap about him.
TMZ Sports spoke with Michael who told us, "I thought [the $5k bill] was already taken care of. I will call them after work." He didn't comment on why he never went back for the dog.
According to Lucky Dog, Michael still has not settled the bill.
Billy Madison would not approve ...