Jonathan Martin -- CHICKEN THERAPY ... Before Stanford Game
Jonathan Martin
CHICKEN THERAPY
... Before Stanford Game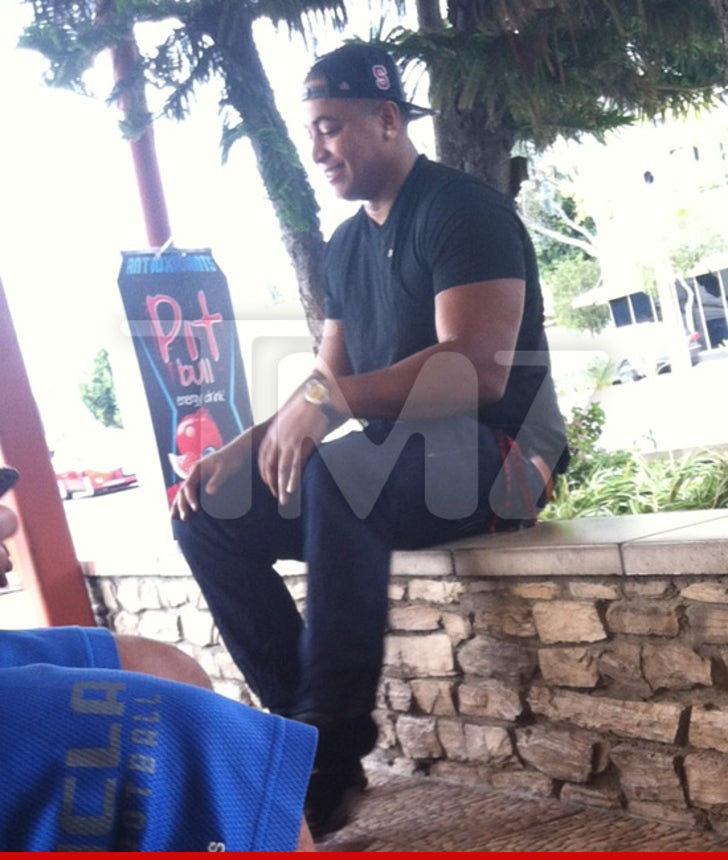 EXCLUSIVE
In an effort to calm his nerves before making a big public appearance at the USC vs Stanford game this weekend, Jonathan Martin hit up one of the most famous restaurants in L.A. ... and chickened out.
The Miami Dolphins lineman hit up Roscoe's House of Chicken and Waffles on Saturday ... and ordered (what else?) chicken and waffles.
In fact, Martin ordered something called Herb's Special ... 1/2 chicken smothered with gravy & onions and 2 waffles. We're told he also ordered some wings.
Our chicken sources tell us ... Martin wasn't in the restaurant too long, and acted just like a normal regular patron.
After the game , Martin was seen on the sidelines at the USC vs. Stanford game (he went to school at Stanford) ... and watched helplessly as The Cardinal got stomped by an unranked team with an interim coach.