Miami Dolphins -- Speedo Fans NOT Booted from Stadium ... But They Were Scolded
Miami Dolphins
Speedo Fans NOT Booted from Stadium
... But They Were Scolded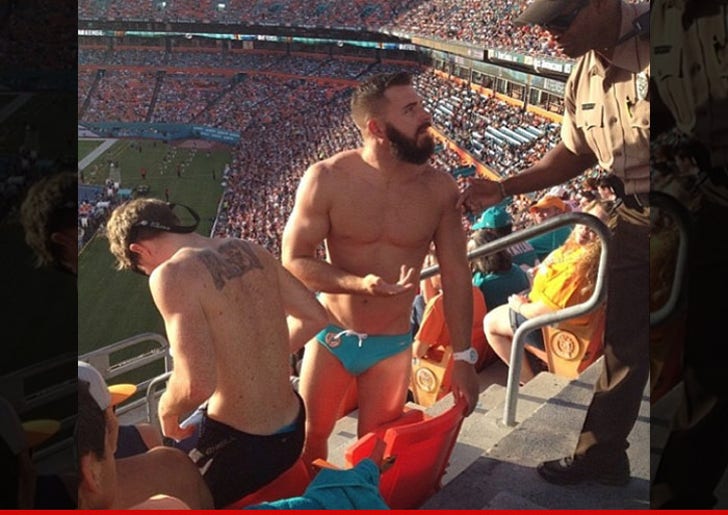 Exclusive Details
The two Miami Dolphins fans who were confronted by stadium security for wearing Speedos in the stands this past weekend were NOT kicked out of the stadium, despite reports to the contrary ... but they did get a stern tongue lashing.
TMZ Sports spoke with the grape smugglers -- Kyle Ramey and Brendan Riley -- who tell us Sun Life Stadium security approached them during the game and asked them to put pants on because the Speedo is not stadium-friendly attire.
The guys say they obliged at first ... but then decided their little guys needed to breath -- so they stripped back down and exposed their junk to show their team spirit.
But once again, security came back to wreck their no-pants party ... and again asked them to put their pants back on. They promised to keep their man parts under wraps, but when the guard walked away ... they dropped trou again.
The guys say they went pants-free for the rest of the game -- which turned out to be good luck 'cause the Fins beat the Chargers 20-16.
The Dolphins state on the team website that "obscene" clothing will not be tolerated in the stadium -- and clearly officials felt these guys crossed the line.