Jameis Winston Accuser -- Let Me Be Clear ... I WAS RAPED
Jameis Winston Accuser
Let Me Be Clear ...
I WAS RAPED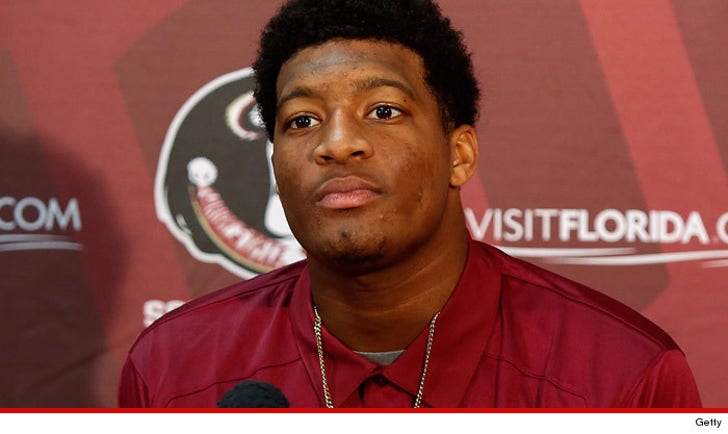 EXCLUSIVE
The woman accusing Florida State quarterback Jameis Winston of rape just issued a new statement in response to her detractors -- "To be clear ... THIS WAS RAPE."
The accuser, through her attorney, is taking aim at Winston and his lawyer -- claiming the defense of "consensual sex" is nothing more than "reactive damage control" after Winston's lawyer learned the DNA in her panties matched Jameis.
The statement says, "To be clear, the victim did not consent. This was a rape."
The accuser is also calling BS on Winston's claims that he has multiple witnesses to support his account of consensual sex ... noting that Winston waited for months after the allegation was made before claiming to have witnesses.
"If [Winston's lawyer] had knowledge of witnesses beneficial to Winston back in February 2013, it seems logical that [Winston's lawyer] would have immediately provided those alleged 'exculpatory witnesses' to Detective Angulo. Theoretically, Detective Angulo would have taken the statements of the alleged 'exculpatory witnesses' at that time. Instead detective Angulo placed the case on 'open inactive' status."
FYI -- the accuser claims the alleged rape took place in December 2012 -- and the investigation was closed in February '13. The State Attorney has since ordered the case reopened after finally learning about the case last week.