Cam Newton -- I'VE SWORN OFF MEAT ... I'm a Pescetarian Now
Cam Newton
I'VE SWORN OFF MEAT
I'm a Pescetarian Now!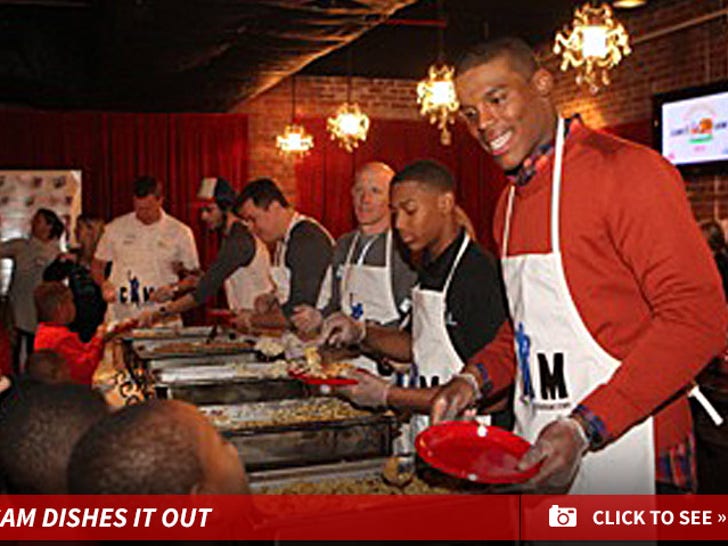 Breaking News
Cam Newton won't be eating turkey for Thanksgiving ... or ham ... or even chicken -- 'cause the Carolina Panthers QB says he's now on a FISH-ONLY diet.
Newton was hosting his 2nd annual "Cam's Thanksgiving Jam" in NC last night -- where he helped serve more than 700 underprivileged kids and family members -- when he broke the news.
Cam says he's been on a pescetarian diet for 8 months -- and this will be his first Turkey Day sans meat or fowl.
"It's kind of challenging my parents and my grandmother to think outside the box to try to incorporate fish," Cam said ... noting that his diet has been good luck this NFL season.
Newton added that his diet has been challenging at times -- "especially being around in the locker room and gets guys eating hot wings, nachos, hamburgers, hot dogs, etc."
When a reporter asked if Cam had any good seafood in Miami this past weekend -- Cam quipped back, "I had some great Dolphin."