Lance Armstrong -- Mocks Doping Scandal ... In Effort to Change Image
Lance Armstrong
Mocks Doping Scandal
In Effort to Change Image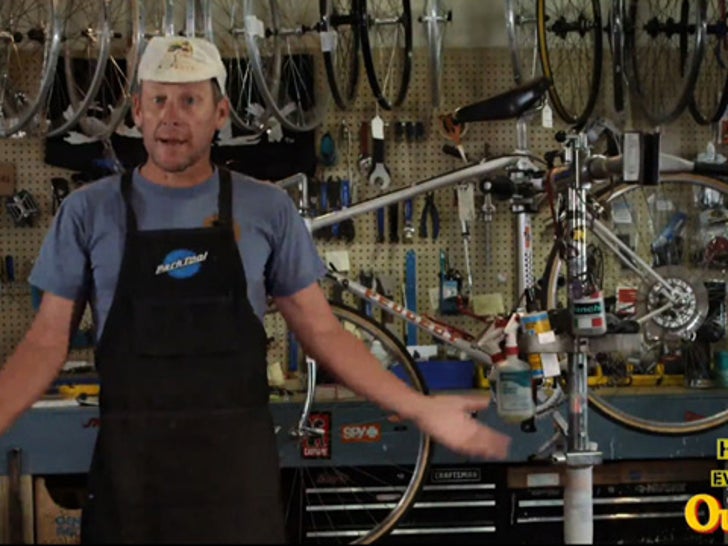 Lance Armstrong is changing a bike tire ... in what appears to be an attempt to change his image ... and he's even making fun of his own disgraceful doping scandal to help his cause.
Armstrong stars in a brand new "How To" video for OutsideOnline.com -- in which the disgraced former pro athlete casually explains how to change a bike tire by hand.
During the clip, Lance tries to portray himself as a regular blue collar guy, getting his hands dirty ... and tries to poke fun at himself by cracking a joke about being stripped of his Tour de France titles.
It's cheesy ... but will it do the trick??
In any case, at least we know how to change a flat now.