Metta World Peace -- Michael Jordan's Like Jesus Christ
Metta World Peace
Michael Jordan's Like Jesus Christ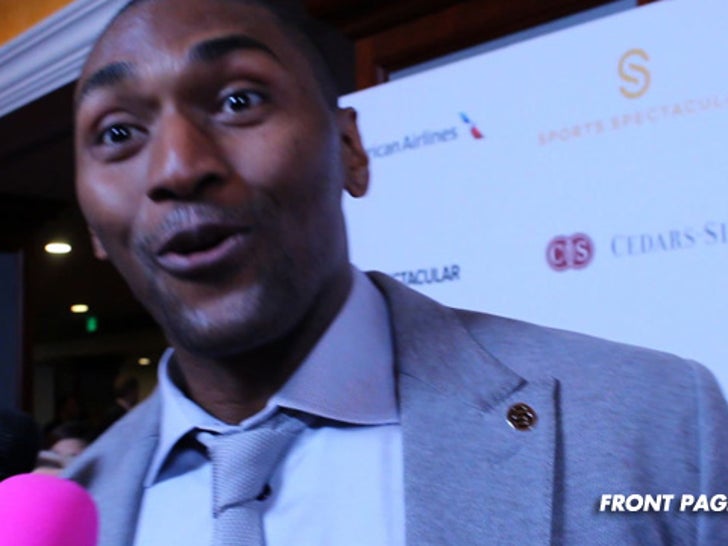 There are only 2 people in history who are capable of "doing 100% good" ... Michael Jordan and Jesus Christ (in that order) ... so says Metta World Peace.
Metta was at the 29th Anniversary Cedars-Sinai Sports Spectacular Gala in L.A. last night when he waxed poetic in a lightning round of topics. Here's a sample of some of the gold:
Metta's movie career:
"I'm pretty busy, so I don't have time to be in 'Transformers 4' as a lead ... If I have time maybe I'll do "Green Mile Part 2."
Metta's hobbies:
"I have the time to kiss babies, I have the time to make love to my girlfriend ... i have a lot of time for that type of stuff
Metta's political aspirations:
"In 4 years, I will run for President ... but just not right now.
Metta on Obama:
"He's doing 80% good. I can't give him 100, only person 100% is Michael Jordan and Jesus."
Metta on What He Wants to Eat at the White House:
"I want some collared greens, ribs, grape Kool-Aid, watermelon and fried chicken 'cause I'm black."