Rory McIlroy -- Airline Apologizes to Golf Star ... Over Club Debacle
Rory McIlroy
Airline Apologizes to Golf Star
... Over Club Debacle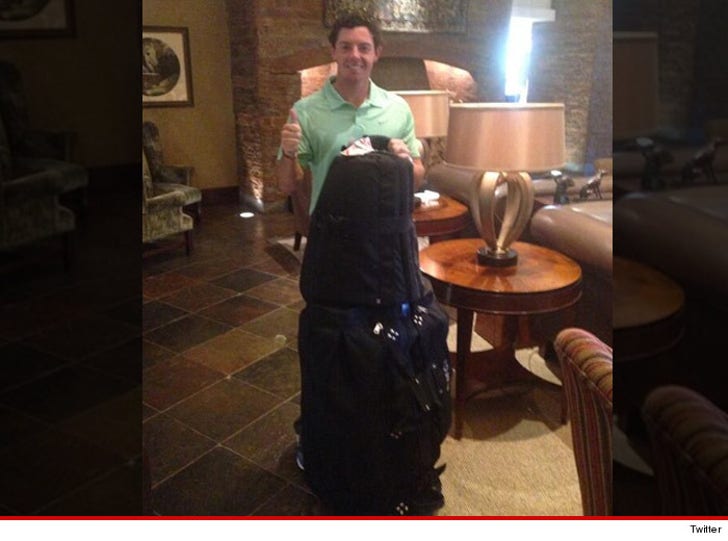 Exclusive Details
Two big victories for golfer Rory McIlroy this morning:
1) He's been reunited with his missing golf clubs just in time for the Irish Open!!
2) The airline actually APOLOGIZED and took responsibility for misplacing them in the first place!
Rory raised the issue with United Airlines this week ... when he got off his plane in Ireland and couldn't find his golf bag. So, naturally, he tweeted ...
"Hey @united landed in Dublin yesterday morning from Newark and still no golf clubs... Sort of need them this week... Can someone help!?"
Well, United sprung into action -- and early Wednesday morning, Rory got his bag.
A rep for United told us, "What happened was that we failed to load Mr. McIlroy's clubs on his flight. We reached out to him to apologize for our mistake."
McIlroy seemed to accept the apology ... tweeting a pic with a thumbs up and an airline pun -- "Re-@united with my clubs!"