Drew Rosenhaus On DeSean Jackson Lawsuit -- Ex-Agent: You're A LOSER!!
Drew Rosenhaus Rips DeSean
YOU'RE A LOSER
... Deal With It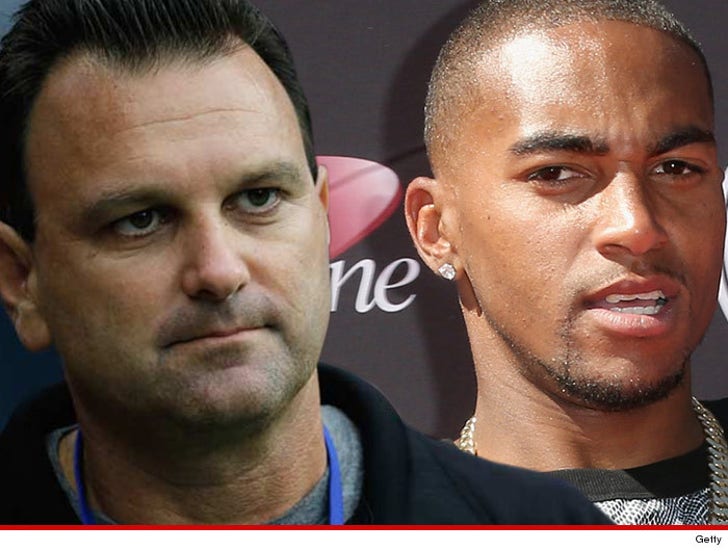 EXCLUSIVE
DeSean Jackson is a cry-baby and a loser ... who can't accept the fact he lost a legal war with his ex-agent ... so says that ex-agent Drew Rosenhaus who's blasting the WR in new legal docs.
TMZ Sports broke the story ... DeSean filed court docs against Rosenhaus earlier this month hoping to overturn an arbitration ruling in which D.S. was ordered to pay D.R. more than $500k in unpaid loans, fees and penalties.
In the docs, Jackson argued the arbitrator's ruling should be rendered invalid because the arbitrator had a bias in favor of Rosenhaus ... and therefore, he shouldn't have to fork over a single cent.
Now, Rosenhaus is firing back in legal docs of his own ... saying Jackson is wasting everyone's time, since Jackson and Rosenhaus had AGREED to abide by the arbitrator's ruling before the arbitration hearing ever began.
Drew claims DeSean filed his "scandalous" lawsuit to smear Drew's name in the media -- and wants a judge to hit the Redskins star with a $50,000 fine to "discourage such baseless litigation" in the future.
Seems DeSean is fighting a serious uphill battle -- because courts RARELY EVER overturn arbitrator's decisions. Doesn't mean it won't happen, but if you're a betting person ... put your money on Drew.