Tony Parker -- RAGING IN VEGAS ... at Suspected Bachelor Party
Tony Parker
RAGING IN VEGAS
at Suspected Bachelor Party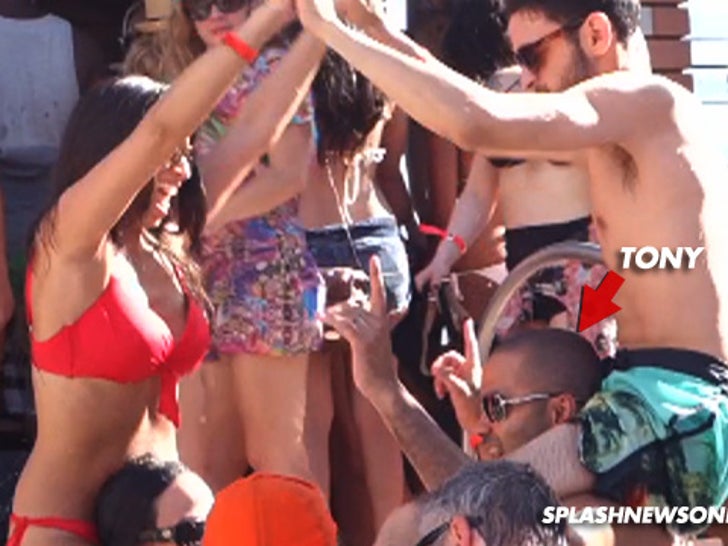 The days of his-and-her bachelor parties are OVER for Tony Parker -- at least it seemed that way in Vegas this weekend where the NBA superstar was raging at a pool party with his boys.
The San Antonio Spurs player was gettin' wild at the pool at the Cosmopolitan Hotel -- where they were surrounded by hot chicks in bikinis -- and people at the event are saying he was in town for his bachelor party.
Point of Information -- before Parker married Eva Longoria back in 2007, they had a DUAL bachelor/bachelorette party in France ... yeesh.
No official word on whether Parker's Vegas weekend was the "actual" bachelor party before his upcoming wedding to longtime GF Axelle Francine ... or just a guy's weekend.
We're hoping it's the former. He deserves it.