Jameis Winston Accuser -- I Didn't Extort Him ... Winston Tried to Muzzle Me
Jameis Winston Accuser
I Didn't Extort Him
Winston Tried to Muzzle Me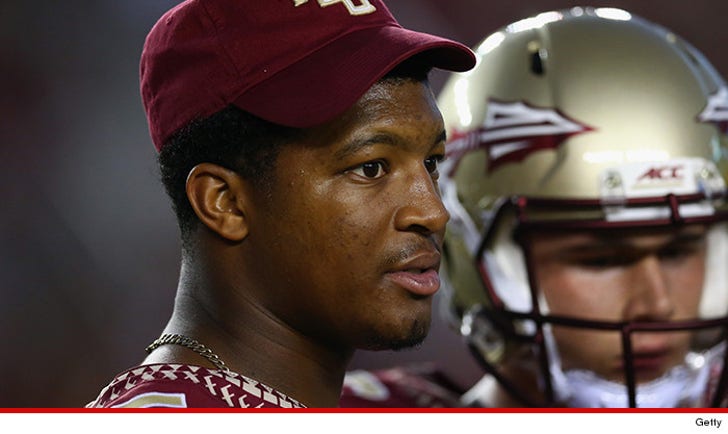 Breaking News
Jameis Winston's rape accuser did NOT attempt to extort the Heisman Trophy winner according to her attorney ... who says it was actually Winston who first reached out to discuss a pay off.
Now, the accuser's attorneys claim Cornwell left out a few things. In a statement they say Cornwell "reached out to our client's former counsel Patricia Carroll to discuss paying off our client."
The attorneys also claim Cornwell told Carroll "your client likes to (expletive) football players."
In the statement, there's no denial of the $7 million figure. They describe the attempted settlement talks as "immediately unproductive."
We've reached out to Cornwell for a response. So far, no word back.