San Fran Police -- 40 TOTAL ARRESTS ... 2 People Shot In World Series Madness
San Fran Police:
40 TOTAL ARRESTS
2 People Shot in World Series Madness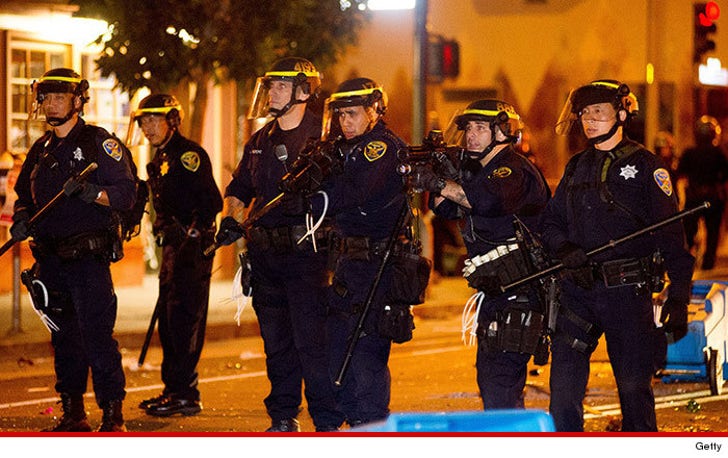 Exclusive Details
The stats are in from the chaotic World Series madness in San Francisco, according to the SFPD, and it's pretty shocking:
-- 40 total arrests
-- 9 police cars damaged
-- 3 officers injured
-- 2 people shot
We're told 29 of the arrests were for public intoxication.
As for the shootings ... the details are minimal, but we're told they both stemmed from the madness that ensued in S.F. after the Giants beat the Royals.
We're told both people who were shot are alive.
In the cases of the injured officers, we're told all 3 were hospitalized with injuries caused by flying glass bottles.
One officer suffered a "severe laceration" to the hand. Another was struck in the shoulder. And the third officer had an arm-wound.
The SF Fire Dept. also had a busy night -- putting out makeshift bonfires all over the city.