11 Celebrities That Are Clearly Confused by the LA Winter Weather
11 Celebrities That
ARE CLEARLY CONFUSED
BY THE HOLLYWOOD WINTER WEATHER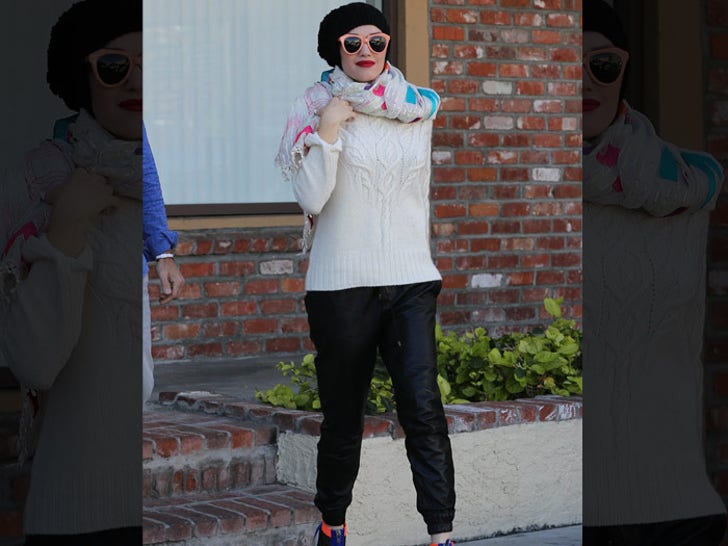 Getty
Celebrities have seen their world turned upside down as temperatures in Los Angeles have plummeted from the 70s into the mid 60s.
Check out how these stars are handling the almost deadly conditions. The struggle is real.
Maria thought a cape would help. Forgot the sleeves.
Paris looked after her pooch, but neglected to care for herself.
Alessandra opted for sweats, but couldn't deny a belly peekaboo.
Christina wondered why her jeans weren't keeping her legs warm.
Jessica thought this tiny dress could be warmed up by a sweater.
Rachel made sure she wouldn't get caught without coats on coats.
Kristen's head was cold, but her arms were HOT.
Jamie bundled up for the blizzard. It was 70 degrees.
Gwen needed a scarf and cap, but not closed-toed shoes.
Rihanna battled the brr with some Snuggie Couture.
And Miley warmed those overalls up with a heavy-duty silk scarf.