Bill Cosby -- Cries On Stage ... But More About Jello than Women
Bill Cosby
Cries On Stage
But More About Jello Than Women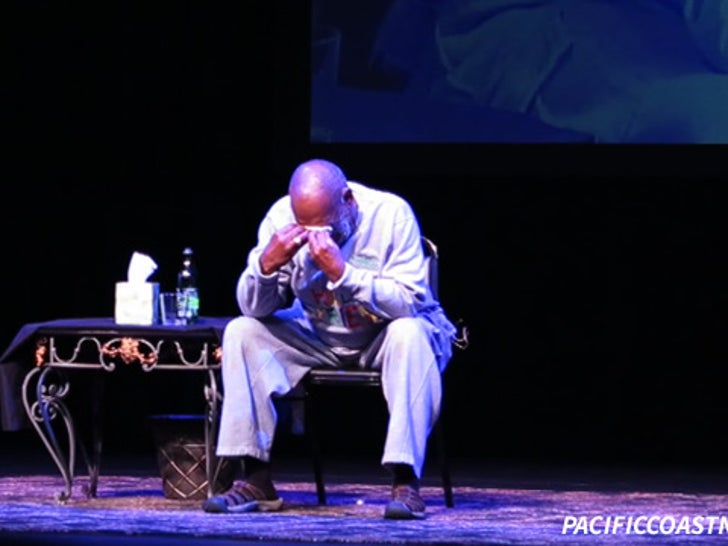 Bill Cosby placed his head in his hands and sobbed at his concert Friday night -- then shouted, "it wasn't my fault" and "I didn't know, I didn't know" ... but it wasn't a confession.
Cosby took to the stage at the King Center in Melbourne, Florida -- after 5 other venues dropped him -- and performed to a packed house that was eating out of his hand.
Bill told a story about his granddaughter's birthday party and began to fake cry on-stage. The Jello reference at the end of the bit got roars from the crowd, which ended up giving him a standing O.
Before the show ... Bill told a local reporter, "I know people are tired of me not saying anything, but a guy doesn't have to answer to innuendos. People should fact check. People shouldn't have to go through that and shouldn't answer to innuendos."