James Franco and Seth Rogen -- Our Naughty Pics Were Also Stolen ... By Sony Hackers
James Franco and Seth Rogen
Our Naughty Pics Were Also Stolen
... By Sony Hackers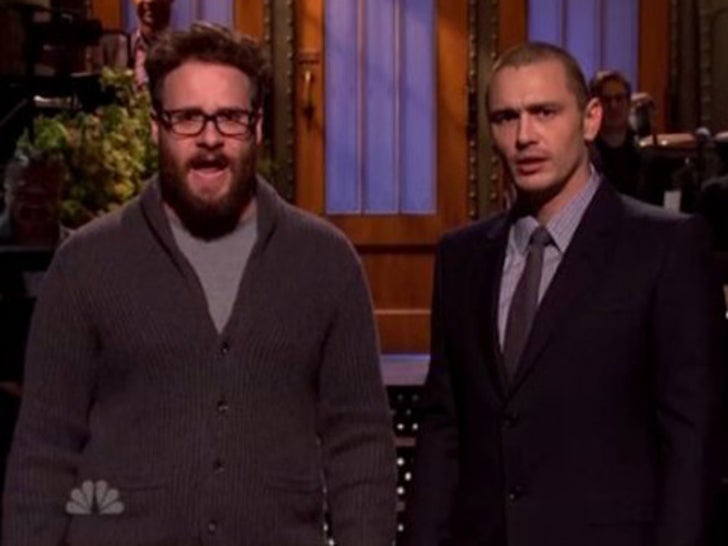 James Franco and Seth Rogen were caught spooning just like John Lennon and Yoko Ono, and thanks to the Sony Hackers, they're on TV ... at least that's what Seth said on "Saturday Night Live."
Franco was hosting last night ... and during his monologue, James' BFF/co-star from "The Interview" rushed on stage and dropped the news.
Wise move ... making a joke out of the various Sony leaks. The hackers promise there's more to come, so the joke is a good deflection.
And props for the Christmas card guys.