Taylor Swift -- Nearly Begins 2015 ... ON HER ASS (VIDEO)
Taylor Swift
Nearly Begins 2015 ...
ON HER ASS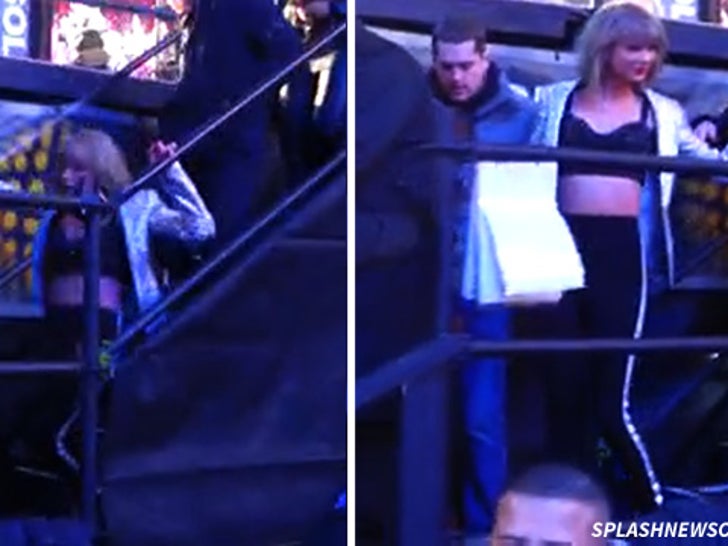 Taylor Swift nearly suffered a terrible slip and fall in front of hundreds of screaming fans, but she saved it at the last minute to avoid a tremendously embarrassing fall.
Swift had just finished performing in Times Square for "Dick Clark's New Year's Rockin' Eve with Ryan Seacrest 2015."
As she made her way down the stairs behind the stage, she got to the final few steps when her feet gave out from under her. But she avoided eating it completely and emerged with a sly grin and a short wave.
You might say she was able to shake it off like a pro.