Bill Cosby -- Protesters Scream 'Arrogant Piece of S***" (VIDEO)
Bill Cosby
Protesters Scream
'Arrogant Piece of S***'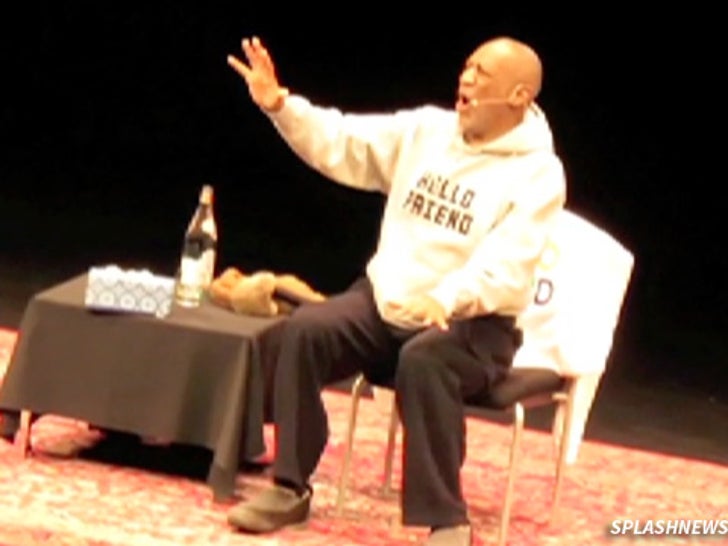 Bill Cosby's hecklers grew in number Friday night at his show in Ontario ... but the comedian walked into the eye of the storm with ease.
Cosby's final stop on his Canadian tour featured 30 people standing up and chanting "We believe the women" ... Bill repeatedly telling other concertgoers to let them vent.
In fact, Bill told the crowd before the concert began they should brace for trouble and remain cool.
One heckler repeatedly screamed, Cosby was an "arrogant piece of s***." That started a verbal duel between friends and foes of the comedian.
The hecklers were escorted out of the building as one audience member shouted in support of Bill -- which drew big cheers from the crowd.
Check out the video ... things gets pretty heated.