Usher -- OMG, It's Me ... And I Got Solid Gold Moves
Usher
OMG, It's Me ...
And I Got Solid Moves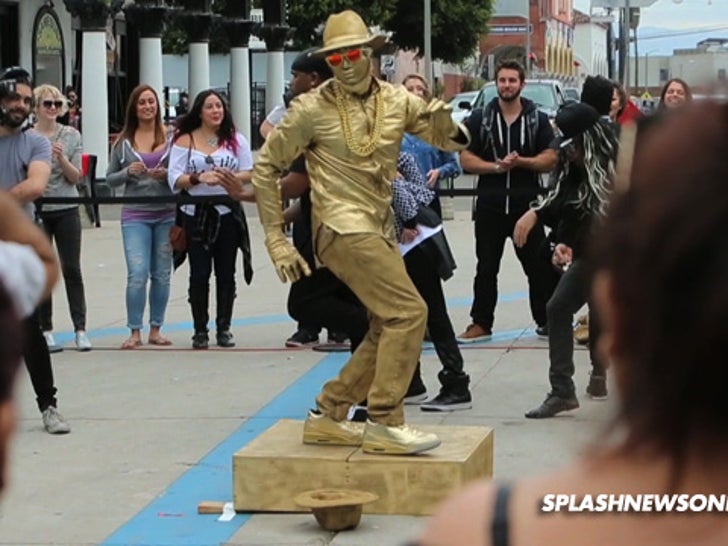 Next time you blow by a street performer, you might want to make sure it's not Usher.
The former "Voice" judge surprised a huge Venice crowd Monday, when he took off his mask to reveal he was the golden boy with the 24-karat moves.
You gotta see it ... Usher shines as the crowd cheers for more ... but fear not ... he doesn't need to panhandle. It was all part of a shoot for MasterCard's Priceless Surprise Campaign.
He better save a few moves for the Grammys ... he's nominated for two.