Justin Bieber -- I Brake for Kings in Crosswalks
Justin Bieber
I Brake for Kings in Crosswalks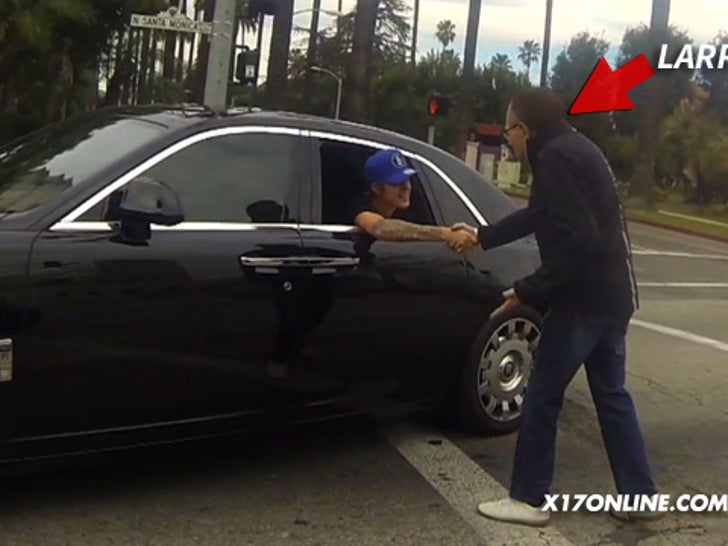 Justin Bieber is done pretending ... it's time everyone knows the truth -- Biebs loves him some Larry King!
Justin went out of his way to bro down with King while cruising through Beverly Hills Friday. The video's pretty funny ... Bieber's chauffeur driven Rolls bangs a U-turn to go back and catch King in a crosswalk.
The 81-year-old looked startled, but eventually recognized his admirer.
You'd think they have nothing in common with 61 years separating them, but then again ... they both slay chicks! LK's been married 8 times. Hell, when he was Justin's age ... he was already done with wife #1.