Jamie Foxx -- Rides Bruce Jenner's Nuts
Jamie Foxx
Rides Bruce Jenner's Nuts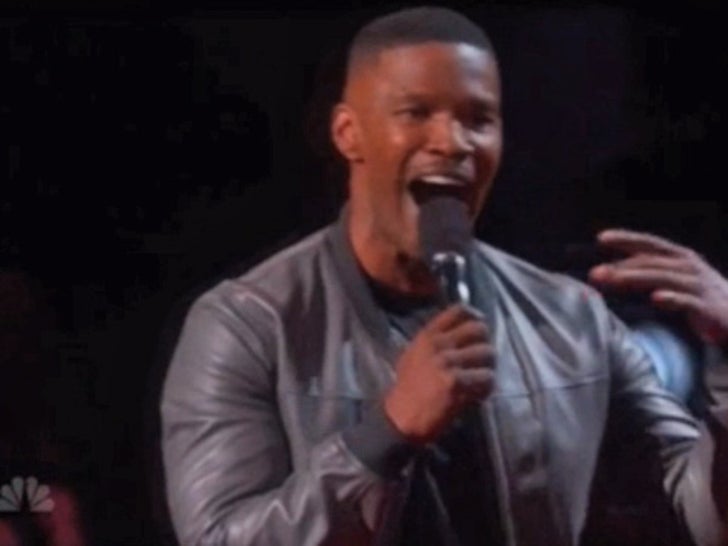 Jamie Foxx killed with Bruce Jenner transition jokes at the iHeart Radio Music Awards.
Foxx hosted the award show Sunday night in L.A. ... and in his opening monologue he teased the upcoming musical acts, saying Bruce Jenner would be performing -- "He's doing a his and her duet all by himself."
The jab scored big laughs -- Chris Brown was particularly amused -- and Jamie went back for more ... hitting Bruce right in the family jewels for his next punchline.
Watch the video ... Jamie's jokes were hardly groundbreaking -- lots of comedians have been using Bruce for material -- still ... arguably insensitive.