Chris Johnson -- Allegedly Smashed Rolls-Royce ... NFL Star Calls B.S.
Chris Johnson
Allegedly Smashed Rolls-Royce
...NFL Star Calls B.S.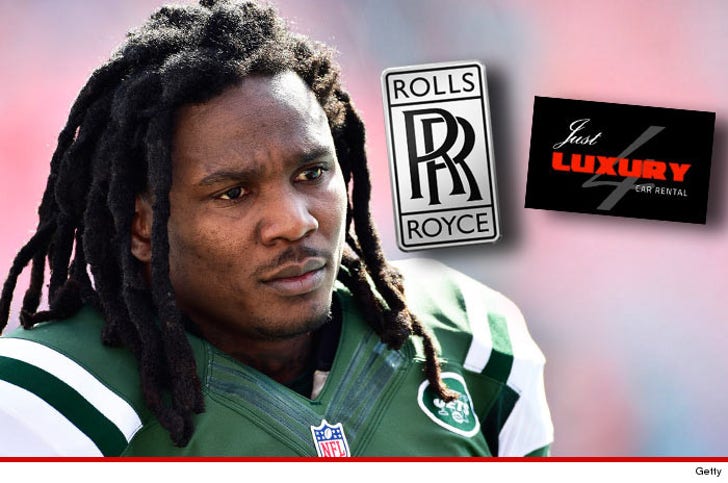 EXCLUSIVE
Chris Johnson is accused of trashing a rental car -- a $300,000 rental car -- but the running back says he's caught a shameless attempted cash grab ... TMZ Sports has learned.
Johnson rented a Rolls-Royce Ghost in January 2014 ... from Just 4 Luxury in Miami. J4L claims CJ paid cash upfront for 2 days, but kept the car for almost 5. They also say he ran up the miles and smashed the grill ... which had to be replaced.
The rental company's honchos tell us they plan to sue if Johnson doesn't pony up cash to cover the following:
-Rental, 3 additional days at $1,100 per day = $3,300
-Mileage charge, 500 miles at $1.50 per mile = $750
-Replacement grill = $11,000
-Grill Installation = $1,500
That would bring Johnson's tab to $16,550 -- but a rep for the NFL star says CJ denies any wrongdoing, and has paid everything he owes. The rep adds ... the car wasn't damaged, and the allegations "are not substantiated."
Whoever's responsible ... check out the dinged up grill. THAT's $11,000?!! Your Honda Accord has its advantages.