Leolah Brown Booted from Bobbi Kristina's Funeral
Leolah Brown
Booted from Bobbi Kristina's Funeral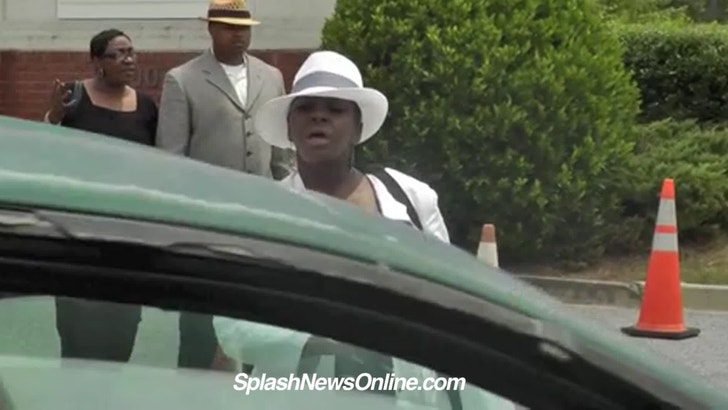 SplashNewsOnline.com
Bobbi Kristina's funeral was interrupted Saturday morning by an outburst from Leolah Brown, Bobbi's aunt, who was swiftly removed from the church with the help of Tyler Perry.
An eyewitness tells TMZ, Pat Houston was getting ready to speak when Leolah began screaming, "Pat you know you are wrong for this!"
We're told security descended on Leolah and escorted her out. Tyler Perry followed to help diffuse the situation.
Leolah spoke with photogs outside of the service and made one thing clear ... she says Pat Houston will be haunted by the ghost of Whitney.
As we reported, the Browns and Houstons are feuding again. Several members of Brown's family are upset that Pat Houston has solicited funds instead of flowers for her charity.