Mini Tornado -- You'll Be Blown Away ... Just Like This Van (Video)
Mini Tornado
You'll Be Blown Away ...
Just Like This Van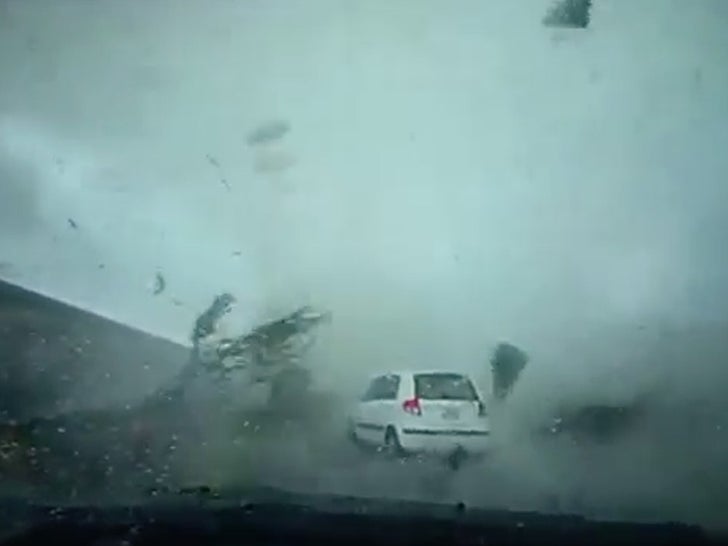 It wasn't a Sunday Funday in Taiwan after Typhoon Soudelor dropped a mini tornado right in the middle of an intersection.
The white van in the clip just paid the ultimate price for cutting someone off while driving during a storm.
Check out the dash cam vid that's more suspenseful than the movie "Twister."