Buffalo QB Tyrod Taylor -- Diamond Studded Mouthpiece ...For 1st Starting Gig
Buffalo QB Tyrod Taylor
Diamond Studded Mouthpiece
...For 1st Starting Gig
When Tyrod Taylor starts his 1st game with the Buffalo Bills, he's be doing in style -- with a customized DIAMOND mouth guard ... TMZ Sports has learned.
Tyrod hooked up with dentist to the stars Dr. Michael Wright -- who says he made a special piece for the 26-year-old ... "It will be blinged out with diamonds."
Don't worry, Wright says the diamonds are coated with a protective layer that prevents the rocks from damaging his mouth. He's actually made similar pieces for other star athletes.
There's more ... the piece is also equipped with a magnetic strip inside the guard so it will stick to Tyrod's helmet ... or anything else that has metal in it. No more mouthpiece straps.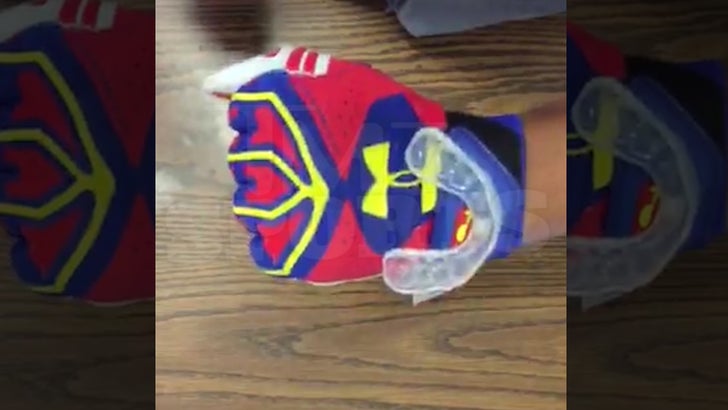 TMZSports.com