10 Outrageous Moments From Rose McGowan's New NSFW Music Video
10 Outrageous Moments From
ROSE MCGOWAN'S NEW
NSFW MUSIC VIDEO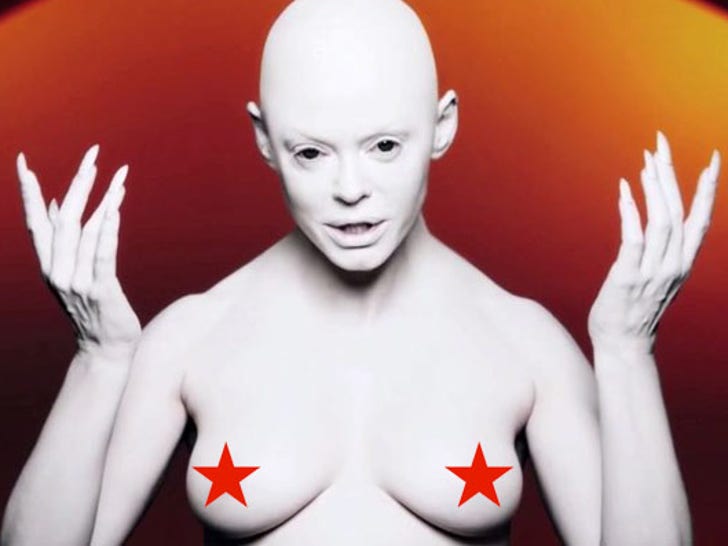 Rose McGowan's new music video "RM486" just dropped ... and the fact that Rose McGowan now has a music career is the least shocking thing about it!
Check out the top 10 creepy moments to her budding music career without having to listen to all that music stuff.
Now check out the entire video (including sound) at your own risk!