5 Seconds of Summer--Guitarist Takes Nasty Spill ... Lands Off Stage
5 Seconds of Summer
Guitarist Takes Nasty Spill ...
Lands Off Stage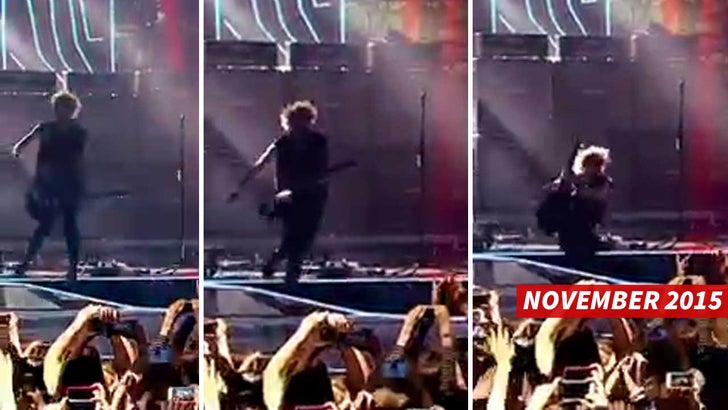 BBC
5 Seconds of Summer guitarist Michael Clifford took a scary tumble during a televised performance ... landing completely off the stage.
Clifford and crew were performing at the Radio 1 Teen Awards in London on Sunday. You can see him jump up with his guitar and misjudge his landing ... ending up on the ground.
Luckily, he was OK and got back up to finish the show ... he joked about it in an interview after the performance, saying, "I was looking at Rita Ora and I was like...hey....and I fell."
Michael has had some bad luck on stage recently ... in June he was badly burned by pyrotechnics on stage.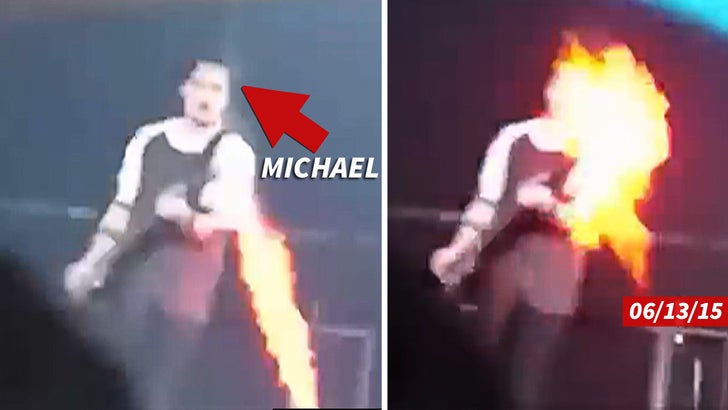 YouTube.com