Nicki Minaj to Farrah Abraham -- You're a C, Bitch!!!
Nicki Minaj to Farrah Abraham
You're a C, Bitch!!!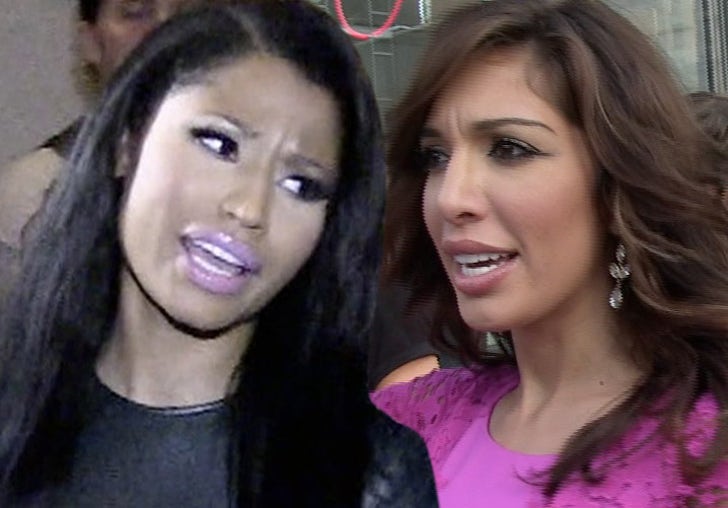 Breaking News
Nicki tweeted "Farrah is a c*** to her mother. She was like bitch go do some porn & leave gramma alone."
Farrah fired back saying "Cause your parent right? Your videos look like porn. Horrible good luck being negative #Godbless busy making TV."
Nicki wasn't done ... "Your mother didn't open her legs and have the child. Be happy she's helping! Stop talking to her like that on tv u lil c***". In your case #BIGC***" Instead of dragging your mother, learn the difference between 'you're" & "your', ding bat."
Farrah ended the convo with this ... "You must really want attention--talk about women with respect - it's Sunday stop watching reruns & go to church. To be clear my mom doesn't help me i help her. I love & care for my mom. Stop disgusting talk @Nickiminaj."
Easiest story to write ... ever.