Drake -- Fires Back at Obama ... My Rhymes are Bulletproof
Drake
Fires Back at Obama
My Rhymes are Bulletproof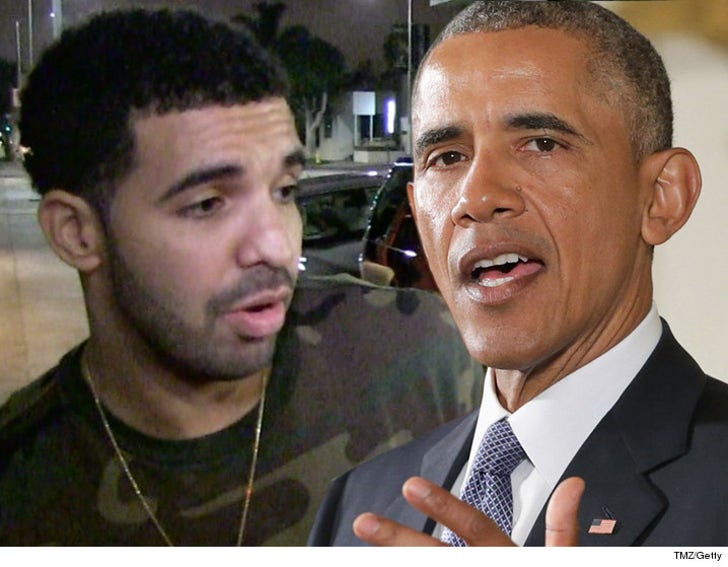 Breaking News
Drake doesn't like coming in second, even if the judge is the President of the United States, because he has now responded in rap to Obama's choice for #1.
You'll recall the Prez was asked who would win in a rap battle -- Drake or Kendrick Lamar. Obama chose Kendrick because the lyrics in his last album were "outstanding."
So here's how Drake responded in his song "Summer Sixteen:"
Looking for revenge
To do what you couldn't do
Tell Obama that my verses are just like the whips that he in
They bulletproof
Minus twenty we in Pitfield
That Kai's kitchen in a Canada Goose
Famous as f*** but I'm still in the cut when they round up the troops
I'm just a sicko a real sicko when you get to know me n*****
I let the diss record drop, you was staying right below me, n****
Why would I put a vest I expect you to aim for his head?
I coulda killed you the first time
Canadian beef ... it's tough.