Lil Wayne: High Times Fired Up ... We Had a Deal and He Came Up Short
Lil Wayne
High Times Fired Up ...
We Had a Deal and He Came Up Short
Lil Wayne's got a problem keeping time and the good folks at High Times are pissed off about it ... after he abruptly ended a pot festival concert.
A rep for High Times tells us they have, "no idea why Lil Wayne suddenly ended his performance after just four songs when he was contractually committed to performing for an hour for the fans."
The rep adds all the other acts on the bill -- including B.o.B. -- performed as expected and the show was going well until Weezy got sour. As we reported ... Wayne started ranting he'd never do the High Times gig again. It's unclear who he was was talking to at the time.
High Times says it's baffled and still waiting for some explanation from Wayne's team.
We've also reached out to his camp, but no word back.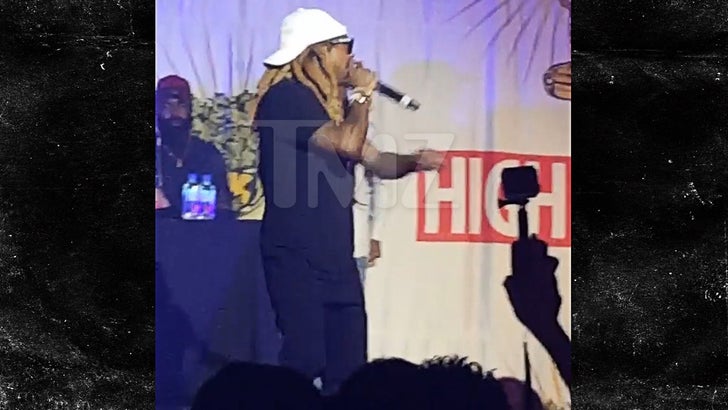 TMZ.com