Nicki Minaj Inspires Fans After Passing Aretha!!!
Nicki Minaj
Goes Full Tony Robbins with Fans
After Blitzing Past Aretha!!!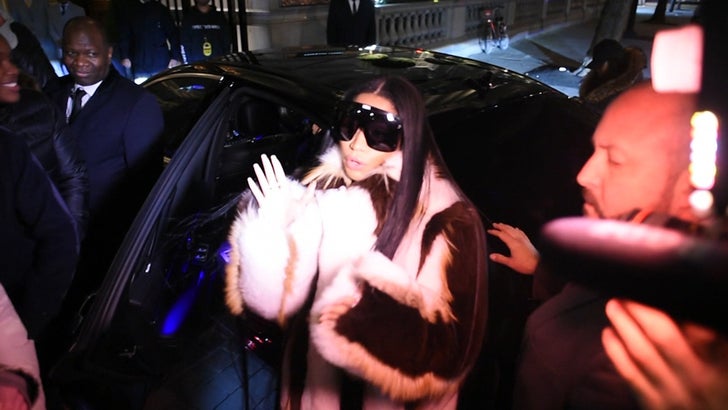 AKM-GSI
Nicki Minaj stopped in her tracks Monday night to inspire her fans ... in the wake of eclipsing Aretha Franklin as the woman with the most Billboard Hot 100 Songs of all time.
The rapper was surrounded by hordes of fans outside her London hotel following a performance with Drake at O2 Arena.
Nicki gave them quite the pep talk.